IMPORTANT: SHOWFLAT VIEWING
Sales & Marketing Suite and Showflat (where available) open by appointment only!
Due to the safe distancing & measurements imposed by CoH, the showflat viewings slots is limited per day and strictly by appointment basis.
Nevertheless, shall you prefer to View from Home, We can assist you with the Virtual Tours!
Enjoyed Special Promo Now ! Talk to Us!
#SGunited #StayHomeforSG
Together We Can Overcome. Cheers!
North Park Residences – Introduction
North Park Residences has already received a lot of attention in the real estate community because of its huge potential; experts are putting very high expectation on the outcome of North Park residences Singapore and the benefits it will provide to buyers and investors alike. One of the most distinguishing aspects of this development is that it will contain not only residential units, but commercial units as well. Both types of units will be present in large numbers which will create a balanced residential-commercial development.
This balance is one of the project's best qualities, and it gives property investment experts a lot to look forward to. Experts are also aware of the value of this project's location in the middle of a well-developed area but still connected to the heart of the city with ease. Overall, this is one of the most interesting project in both the Singaporean residential and commercial real estate markets.
Project Description & Details
North Park Residences will provide future homeowners and business managers with prime residential and commercial space in Yishun Central area starting from the year 2018. North Park Residences offers approximately 900 residential units in a variety of sizes with 99 year leasehold contracts located conveniently close to an operational MRT station in district 27. This development has no restrictions on foreign ownership of residential or commercial units, which makes for an excellent opportunity for overseas investors.
The project land area of more than 440,000 square feet will have almost 340,000 square feet allocated for commercial space and the rest for the 900 residential units in the project. Commercial spaces will be available in a variety of arrangements and will be suitable for most types of businesses. Commercial plans for this development include a hypermarket and a food court area.
The project is managed by Frasers Centerpoint Homes Limited, which is a reputable and successful property developer which has been operating in Singapore for many years. Frasers Centerpoint Homes made sure to include a hypermarket and food court in the project plans to make living in this new project more convenient for residents and attract more buyers. They have also announced that the project will include private resident facilities and a dedicated parking area for the same purpose.
Facilities included in the project plans are expected to allow for relaxation of residents as well as recreation, sports and communal times complemented by the built in commercial developments within the project. Released projects plans indicate the presence of several swimming pools catering to sports activities or relaxation and family bonding.
A host of spas and a Jacuzzi are also expected to be present. A multitude of open garden and sports areas will be exclusive to residents of this project, along with family and dining areas. A private clubhouse is also expected to be available to residents. Residents can feel safe with round the clock guard services available on the property.
North Park Residences – Connectivity
The selection of the project's land parcel was directly built on its excellent connectivity to all parts of Singapore through several transportation methods. The land parcel is near Yishun MRT station as well as Tampines Expressway, Central Expressway and Seletar Expressway. Through the MRT or expressways residents and shoppers can easily reach the project no matter how far they are from the location. Residents can use either transportation methods, as well as buses, to reach the central business area of Singapore in under 20 minutes. This gives them quick and convenient access to the main business hub of the city and to the Orchard belt.
North Park Residences – The Surrounding Area
The surrounding area offers all sorts of amenities to residents of North Park Residences; from shopping malls to schools to medical facilities, numerous options are available within a few minutes of the property.
Several prominent shopping and entertainment establishments such as Canberra and Northpoint shopping centers are minutes away from your home, as well as numerous food centers and hypermarkets. This is provided that you do not find your needs in the project's own shopping center! Excellent schools a stone throw away include Naval Base Secondary School and GEMS Wold Academy, which are only a few of more than 20 educational establishments in the vicinity.
Medical facilities nearby include Khoo Teck Puat Hospital as well as many smaller clinics.
If you seek nature and the outdoors, the location is an excellent choice! It is close to many recreation spaces and green areas such as the Orchid country club and Lower Seletar Reservoir Park. Sports enthusiasts will be pleased to live close to Yishun Sports Hall and SAFRA Yishun. Khoo Teck Puat hospital is an upcoming medical institution that will also be near the project.
Frasers Centrepoint Limited ("FCL") is a full-fledged international real estate company and one of Singapore's top property companies with total assets of approximately S$21 billion as at 31 December 2014. FCL has four core businesses focused on residential, commercial, hospitality and industrial properties spanning over 35 cities across Asia, Australia, Europe, and the Middle-East.
FCL is listed on the Main Board of the Singapore Exchange Securities Trading Limited ("SGX-ST"). The Company is also the sponsor of three real estate investment trusts listed on the Main Board of the SGX-ST. They are Frasers Centrepoint Trust, Frasers Commercial Trust, and Frasers Hospitality Trust, which are focused on retail properties, office and business space properties, and hospitality properties, respectively.
As a testament to its excellent service standards, best practices, and support of the environment, FCL is the proud recipient of numerous awards and accolades both locally and abroad.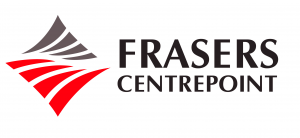 Property Id : 6251
Price:
$ 800,000
SGD from
Property Size: 549.00 ft2
Property Type: Residential
Developer: Frasers Centrepoint Homes
Tenure: 99 years
Site area: 442,234 sqft
Completion: 8 September 2020
Number of floors: Twelve 10-Storey blocks
Number of units: 920 units
Unix Mixed: Studio,1+Study, 2 Br, 2 Br DeLuxe, 2 Br TRIO, 3 Br, 3 Br + Universal Rm, 3 Br TRIO, 3 Br + Universal Rm DeLuxe, 4 Br DeLuxe, 5 Br
Parking Lots: 920 carpark lots + 7 Handicapped carpark lots (3rd Level)
Buyer's eligibility: Singaporean, PR and Foreigner
Associate Marketing Director (R050368E)
lightslash2001@hotmail.com
Similar Listings