Overview
Updated On:
January 3, 2023
IMPORTANT: SHOWFLAT VIEWING
Sales Gallery/ Showflat are open for appointments only, with maximum number of visitor per time slot!
Enjoyed Special Promo Now ! Talk to Us!
Official Sceneca Residence Condo Latest Updates:
1 Bedroom 463sqft FR $958K $2069psf
1 Bedroom + Study 538sqft FR $1.085m $2016psf
2 Bedroom 678sqft FR $1.330m $1961psf
2 Bedroom + Study 753sqft FR $1.480m $1965psf
3 Bedroom 904sqft FR $1.765m $1952psf
4 Bedroom 1518sqft FR $2.985m $1966psf
It is important to only engage the Official Direct Developer Sales Team to assist you. There are several complex procedures and key factors to consider before committing to purchase a unit. Rest assured that all our representatives are certified, well-trained and committed to deliver. By engaging the Official Direct Developer Sales Team, you will also enjoy the best possible direct developer price. There is no commission required to be paid.
About Sceneca Residence Condo
Sceneca Residence is a 99 years leasehold New Launch Condo located at Tanah Merah Kechil Link in District 16. It will be a mixed-use development comprising commercial space of about 21,528 sq ft on the ground floor and about 265 residential units. At its enviable address between, Sceneca Residence is located in the serene neighbourhood of Tanah Merah, with plenty of food and shopping options at Singapore Expo, Changi City Point and the world-class Jewel Changi Airport.
Sceneca Residence will offer accessibility and connectivity, with Tanah Merah MRT station right in front of the development. Tanah Merah station serves as a cross-platform interchange between the mainline East West Line and the Changi Airport Branch line, which presently utilizes the middle track. For Pasir Ris-bound services, a fourth track and third platform will be extended to the Northside of the station after extension construction is finished in 2024. The Changi Airport Branch line will have an extra middle platform, allowing trains to run more often.
Bordered by Bedok, Tampines and Tanjong Katong Enclave, this exclusive address is reserved for the few discerning homeowners. International Travel is a breeze with 2 MRT stops to the airport and Jewel Mall. Directly connected to the Tanah Merah MRT Station, rain or shine, all is fine. Conveniently located between 3 major shop-play-eat clusters. Be spoilt for choice choosing between Bedok Mall, Tampines Mall, Tampines One, Century Square and Tanjong Katong!
The future holds even more exciting plans for Sceneca Residence. Under the Urban Redevelopment Authority's Master Plan 2019, the Changi Region looks set to be a thriving economic powerhouse with upcoming developments such as the future Terminal 5, Changi East Industrial Zone and Changi East Urban District.
The present Changi Airport Branch line will be transformed to part of the Thomson-East Coast Line by 2040, according to the Land Transport Master Plan 2040. (estimated). It will be connected to the TEL's Sungei Bedok-Changi Airport Terminal 5 expansion. Tanah Merah would thereafter become the Thomson-East Coast Line's eventual terminal.
Taken together, all these attributes make the Tanah Merah Kechil Link site very attractive, not only as a highly liveable locale but one that poses lots of possibilities in the years to come. This probably explains why there was such an intense bidding for the plot during the GLS tender.
Why is Sceneca Residence Condo the perfect place for you?
✅ By Reputable Developer MCC Land
✅ Next to Tanah Merah MRT Station and enjoys easy access to the East Coast Parkway (ECP) and the Pan Island Expressway (PIE)
✅ Mixed Use Development with Commercial on the Ground Floor
✅ Established Residential Area and Limited supply of vacant development land near the MRT
✅ Exclusivity with only 268 Residential units
✅ Located near to major employment centres including Changi Business Park, Pasir Ris Wafer Fab Park, Loyang Industrial Park, Tampines Industrial Park, and Paya Lebar Central and could have great rental potential
✅ Proximity to shopping and dining amenities in Changi City Point, Bedok and Simei Town Centres
✅ Close to reputable educational institutions including Temasek Primary School, Temasek Junior College and Singapore University of Technology and Design (SUTD)
✅ Great emphasis on the well-beings of the residents. A pleathora of facilities available within the development as well as a large central landscape space for residents to relax and mingle
Exciting Lifestyle in Tanah Merah Vicinity
Sceneca Residence Condo Location
Situated right beside Tanah Merah MRT and close to two major expressways in the PIE and ECP, Sceneca Residence boasts unparalleled accessibility whether residents prefer public transport or driving. Travel to the CBD in just 19 minutes, or one could make his way to Jewel Changi Airport – an iconic architecture, lush indoor gardens, one-of-a-kind attractions, and unique shopping and dining options in just 2 MRT stops.
Sceneca Residence Condo Amenities
Several shopping malls are nearby Sceneca Residence at Tanah Merah. Driving for 10 minutes can bring you to Changi City Point, Bedok Point, or Eastpoint Mall. Not forgetting that Sceneca Residence has its own commercial podium. Getting tired of shopping centre food? Head to East Coast Park to access a food haven. Dine at one of Singapore's premier hawker centres in East Coast Lagoon Food Village, or a plethora of seafood restaurants. No matter the budget or cuisine, East Coast Park has it covered.
There are also many education institutions in the vicinity of the Tanah Merah site, thus shortening the commute to schools – which could mean some extra time in bed or to grab a quick breakfast. These schools include St. Anthony's Canossian Primary and Secondary, Bedok Green Primary and Secondary, Anglican High School, Bedok View Secondary School, Bedok South Secondary School, Temasek Secondary School, Temasek Junior College, ITE College East, Singapore University of Technology and Design
Trains (MRT)
• Tanah Merah MRT 0m
Groceries/ Shopping
• Sceneca Square (U/C) 0m
• East Village 6 min (429 m)
• Bedok Market Place 7 min (479 m)
• FairPrice – New Upper Changi 617 m
Schools
• Bedok View Secondary School 468m
• Anglican High School 533m
• Bedok South Secondary School 662m
• Haig Girls' School 870m
• St. Anthony's Canossian Primary/ Sec 900m
Sceneca Residence Condo Siteplan
Sceneca Residence 360 degree View
Sceneca Residence Floor Plan
Sceneca Residence Condo Facilities
Facilities available at Sceneca Residence include a Swimming pool, Club Fitness, children's playspace and function room awaits you.
Sceneca Residence Condo Interior
A home designed with you and your loved ones in mind. With an array of functional and well-planned interior layouts to choose from, you will find the perfect home to delight in to your heart's content.
Sceneca Residence Specification
Quality fittings and finishes from well-known brands evoke prestige in every touch. Comfort is king at Sceneca Residence.
Sceneca Residence Condo Distribution Chart
Sceneca Residence Condo Unit Mixed
Choose from palatial 1-bedroom to 5-bedroom, each designed to cater to your every need.
Sceneca Residence Condo Developer
Incorporated in 2010, MCC Land (Singapore) Limitedhas been actively involved in Singapore's real estate scene and achieved good results. It has developed five development projects, co-developed two development projects and managed five development projects. The company has been ranked Singapore's top 10 real estate developers for three consecutive years and won the "Asia's Top Influential Brands" award.
China Jingye Engineering Corporation Limited (Singapore Branch) is a registered contractor with the Building and Construction Authority of Singapore (BCA) and the only State-owned enterprise in Singapore to obtain the highest A1 grade in both General Building (CW01) and Civil Engineering (CW02) categories. The company is influential in Singapore with excellent performance in both public and private construction sectors. The company is the main contractor for Singapore's iconic landmark projects – Universal Studios Singapore and Maritime Experiential Museum, Resorts World, Sentosa.
China Jingye Construction Engineering (Singapore) Private Limited has extensive experience in private civil engineering sector. As the general main contractor for MCC Land, it is responsible for most of its property development projects. The company has been part of MCC Singapore since its inception in 1996. It has accumulated comprehensive engineering performance and experiences in turnkey, specialised contracting, supply and subcontracting works.
Established in 2012 as MCC Singapore's gateway to Southeast Asia, MCC Bina Sdn Bhd undertakes large-scale projects in Malaysia.
Property Id : 15627
Price:
From
$ 958,000
SGD
Property Size: 463.00 ft2
Rooms: 1
Bedrooms: 1
Bathrooms: 1
Property Type: Mixed Development
Developer: MCC Land
Tenure: 99 Years
Site area: Approx. 8,880 sqm / 24,864 sqm
Completion: Est. 2026
Number of floors: Residential: 268 units in 2 towers of 14 & 15 storey Commercial Space: 21,528 sq ft
Number of units: 268 units
Unix Mixed: 1BR,2BR, 3BR and 4BR
Parking Lots: Est. 268 lots
Buyer's eligibility: Singaporean, PR, Foreigner
Similar Listings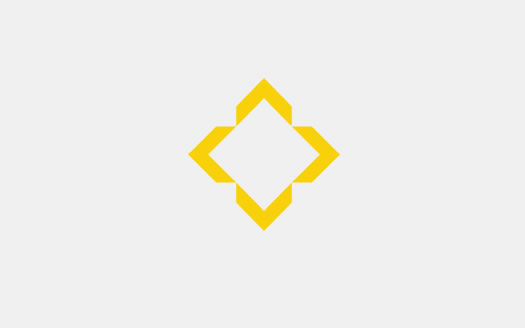 Everything you need to know about J'den Condo is right here. Includes specifications, floo
...
Everything you need to know about J'den Condo is right here. Includes specifications, floor plans, site map, unit d
...
Everything you need to know about The Lakegarden Residences is right here. Includes specif
...
Everything you need to know about The Lakegarden Residences is right here. Includes specifications, floor plans, si
...