Southeast Asia's second largest economy
Alongside the fact that Thailand is one of the most frequently visited countries across the globe, no doubt its economic power cannot be underestimated.
Thailand possesses Southeast Asia's second largest economy (after Indonesia) with a gross domestic product (GDP) of USD 387 billion in 2014.
Export majorly accounts for 6o% of Thailand's GDP, approximately USD 200 billion, with tourists accounting just for 7% but soaring in double digits.
Thailand is the most prominent automotive producer in Southeast Asia, with projected output of over 2 million vehicles in 2015.
Thailand – the regional leader in "ease of doing business" for foreign companies, as a World Banks's report ranked. Granted by its superb investing climate, Thailand has become a foreign direct investment magnet, with a net investment inflow of USD12.9 billion in 2014.
Hub of ASEAN, artery between China and Singapore
Being strategically located at the crossroad of the ASEAN, Thailand is one of the key beneficiaries of the increasingly integrated ASEAN markets. Bangkok will transform to the essential transportation hub of the Pan Asia Transportation Network, with the veins of China, South East Asia and Central Asia encompassing it. Economically, Thailand unleashes it potential by virtue of its distinctive geographical position, meanwhile enjoying a market of nearly 600 million people in its grip.
Thailand's growing ties with China also mark a giant leap in terms of its economic standing. In 2014, bilateral trade between these two countries totaled USD65 billion, enormously expanded by 39% compared to 2010. No surprise, they predict that such number will reach USD1oo billion by 2020.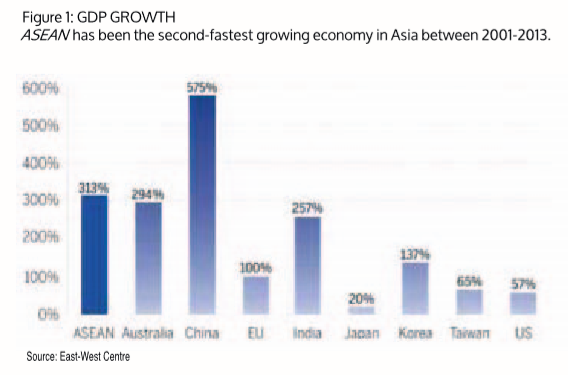 Capital appreciation: Land scarcity behind the trigger
Regardless of your enthusiasm towards Bangkok, sometimes you just can't help but frown on the congested traffic. Yet it is still a land of opportunities, where associated with rapidly changing lifestyles and marked by high availability of mass transit system, investors cannot wait to prey on condominiums along its major transportation hubs. And the property market scene in Bangkok has never been bigger. Its property price, especially in city-center, has steadily grown with improving infrastructure and scarcity of land.
A research by CBRE has shown that housing supply in the downtown area is heavily constrained, which sturdily supports the property price in most of the major central areas such as Sukhumvit. In a recent report, Aliwassa Pathnadabutr, Managing Director of CBRE Thailand, remarked that land plots available for new development are becoming increasingly scarce in the four inner-city hot spots including Phrom Phong, Central Lumpini, Sathon, and Thong Lor. As a result, the property price has remained resilient in these areas with secured growth despite external and internal shocks over the years.
Expatriates' choice of residence
Phrom Phong, situated in Central Bangkok, is exclusively for people who desire prestigious lifestyle. In part we have the huge Japanese expatriate population residing there to thank, contributing to the largest expat community in Bangkok. Obviously, Thailand is no stranger to foreign investors, who take nothing but sophisticated and worthy of their money.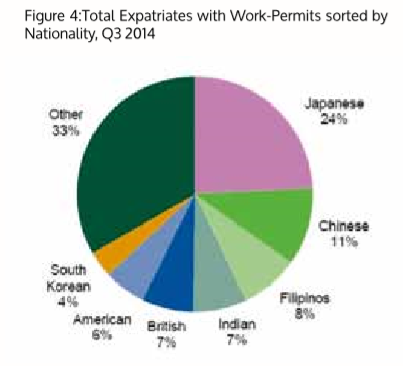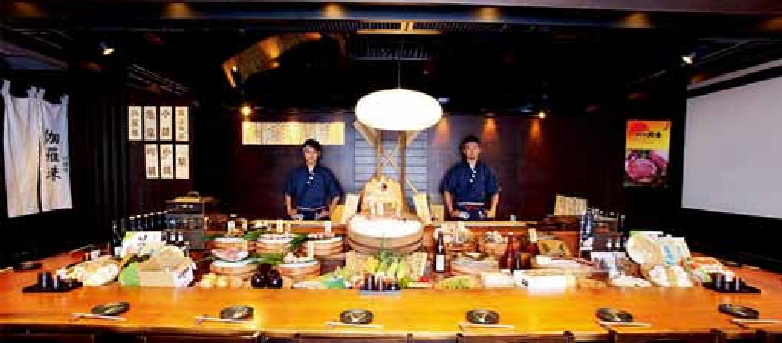 Expatriates would firstly have their eyes on Sukhumvit when it comes to finding a home. Specifically, they prefer Phrom Phong and Thonglor where affectionately referred as "Little Tokyo". With Sukhumvit Soi 39 and Soi 24, the most hustle-bustle roads, the area is dotted with authentic Japanese restaurants, supermarkets and shops. Expats from other countries as well as local Thais, who yearn for a safe and thriving neighborhood, are entitled to the premier right to immerse themselves in the intricate balance of diverse cultures.
EM District – A new era of work-and-play
In the heart of Phrom Phong, your adventure begins with the ultimate entertainment and shopping destination known as the EM District.
Costing over USD 1.3 billion, EM District is the latest masterpiece by The Mall Group, the most influential and powerful mall operator in Thailand who also counts the Siam Paragon in its portfolio. The entire project comprises of 3 phases, namely Emporium, firstly opened in 1997 and revamped in 2014; the second phase, EmQuartier, opened in 2015; and the third phase, Emsphere, which is expected to be completed in 2017. These three state-of-art projects together will boast 6,500,000 sq ft of office and retail space, reshaping Phrom Phong into the exquisite entertainment and shopping hotspot in Central Bangkok.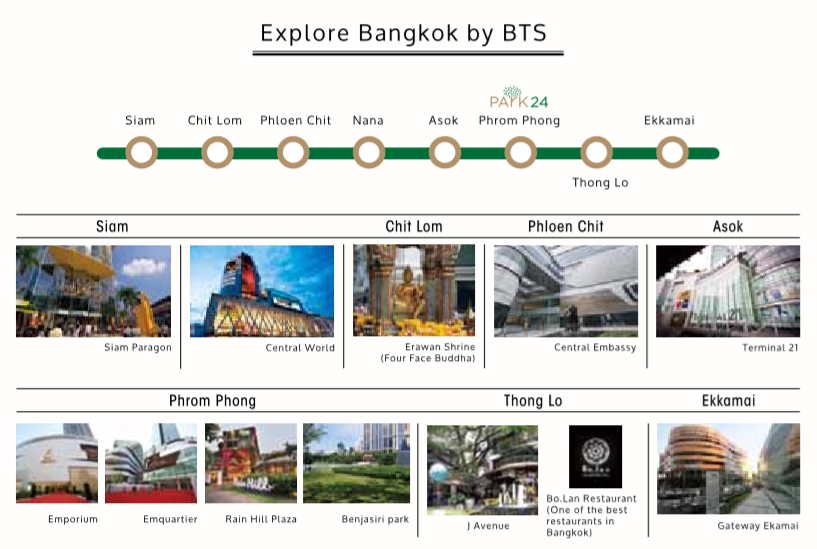 Transportation Hub
Located along Sukhumvit Road and in close proximity to Phrom Phong BTS (sky train) station, various affordable and convenient transport means will take you to anywhere in Central Bangkok in the blink of an eye.
Park 24 Bangkok
Park 24 is set on a 12-rai plot and divided into two development phases worth a combined 11.7 billion baht.
Developed under the Urban Forest concept, the project comes with a huge garden spanning 10 rai, giving residents a mix of urban and natural living.
Park 24 has easy access from Sukhumvit Soi 24, Sukhumvit Soi 22 and Rama IV Road and is close to the Emporium and EmQuartier shopping centres.