Village No.14, Sam Dach Hun Sen Road, Chamkarmorn District, Phnom Penh
add to favorites
Official Peak Cambodia Phnom Penh Latest Updates 13 February, 2020 :
🌟Free Hold (永久地契)
🌟 5mins walk to Naga World Casino (五分钟走到Naga World Casino 赌场.)
🌟 Strategic Location (地点方便)
🏨 Tallest 55-storey Tower(55楼高建筑。)
🌟 Luxurious Shangri-La Hotel(高级香格里啦5星酒店)
👠 Integrated Mixed Devt with 5-storey Mall & Offices(建筑包括商场,住家,办公楼,酒店。)
🏊🏻 2 Levels of "Hotel-Grade" facilities(两楼酒店设备)
💰 12% Nett Guaranteed Rental Returns over 2 Years!(2年12%保证回租)
TOWER 1 & 2 (City Facing)
Studio Unit From USD255,000
1 Bedroom From USD304,000
2 Bedroom + Study From USD343,000
3 Bedroom From USD375,000
TOWER 1 & 2 (River Facing)
Studio Unit From USD269,000
1 Bedroom From USD312,000
2 Bedroom + Study From USD381,000
3 Bedroom Fully SOLD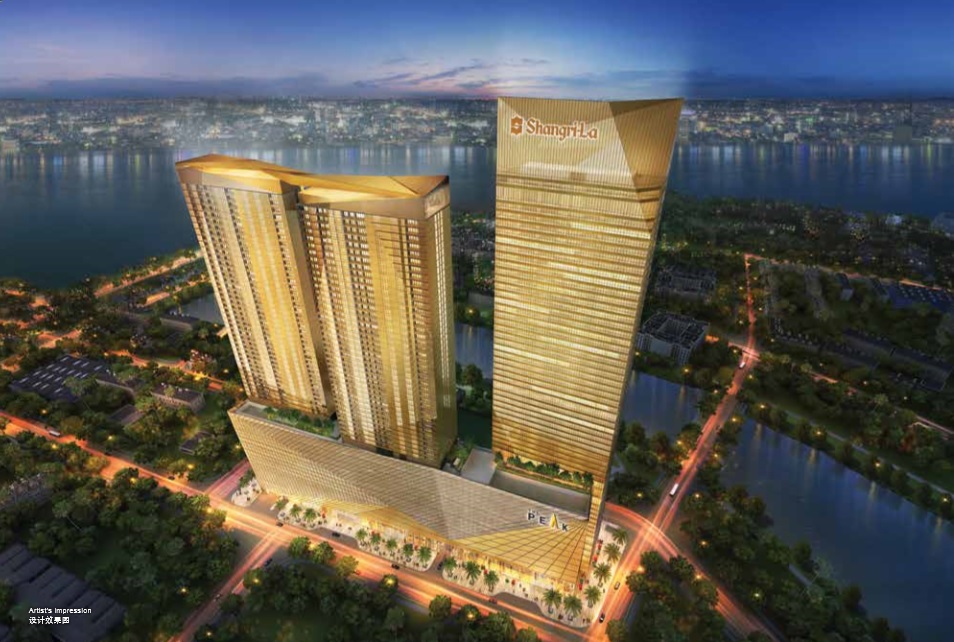 The Peak Cambodia, overlooking The Skyline of Diamond Island onto the Mekong River, is 2 minutes away from Sihanouk Boulevard where the heart of the Phnom Penh is located and The Peak is near to AEON Mall, NagaWorld Casio Hotel, Convention Centre and Embassies which makes it the best choice of investment in Phnom Penh.
The Peak ( Cambodia New Property ) is a premium and luxurious 55-Storey Mixed Development consisting of residential, F&B, Retail, Office and Shangri-La 5 Star Hotel) with a total of 1014 apartments. (507 units in Tower 1 and 507 units in Tower 2)
Read More About The Peak Retail Shoppes Managed By BlueBell Group with 10 Years Guaranteed Rental of 55%
Facilities are within 14th Floor (Podium Deck) and 55th Floor (Roof Deck) and two building are link by a Bridge Deck.
With the luxurious Shangri-La Hotel next door,  you will enjoy world-class service amidst  tranquil surroundings, coupled with inspirational architecture and design. The finest dining to  business lounges and spa experiences, it will  ensure that every palate is pampered.
Get a
Free Copy

of the Beautiful E-Brochure and Floor Plan Now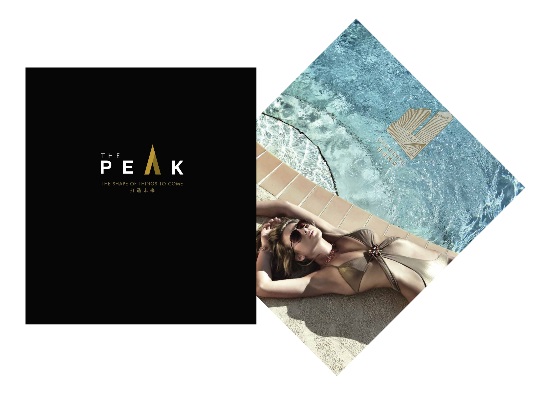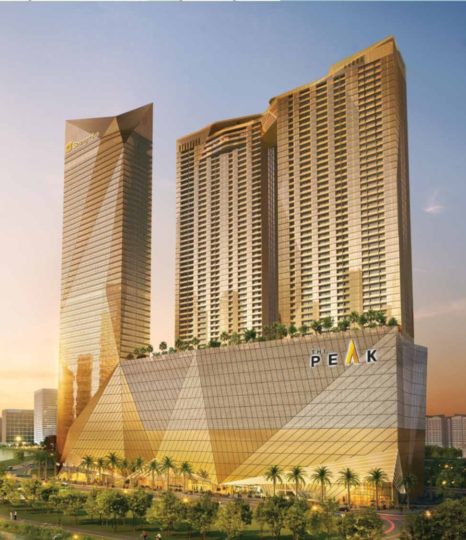 International Celebrity Shared "Why Invest at The Peak"
"Why do you invest in Property Sector in Cambodia and why do you invest specifically with Oxley World Bridge?"
"The Three Things that caught my eye, Its Three in One … They have the Condo and SOHO Units … and Shopping Belt All in One"
"Then i check on the map, its in the center … So its a very prime area"
"And the third thing i ask is who is the developer … Oxley Developer is very Reputable and trusted listed company in Singapore"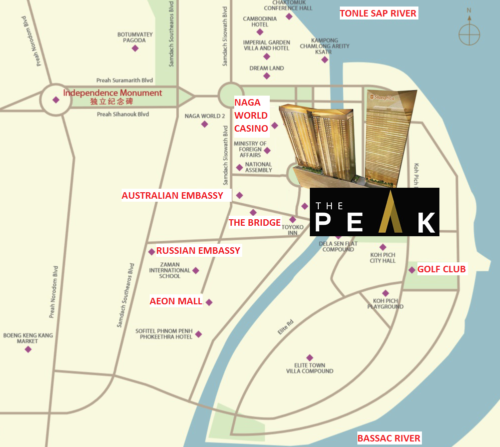 Elegant design with premium lifestyle
Modern Design with premium luxurious facilities. Live, work and play within one development.
Super Prime Location
The Peak @ Cambodia shares the same address as Shangri-La Hotel Cambodia and it is within walking distance to NagaWorld Casino, Embassy of Australia, Embassy of Russia, Ministry of Foreign Affairs, National Assembly, Dream Land, and Aeon Mall. With just 5 mins of ride, you could also reach the Phnom Penh Independence Monument, Elite Town Golf Club and  Koh Pich City Hall.
Its is truely a tourist hub and very close to Cambodia CBD.
Convenience
-World class Zaman International School
-Phnom Penh International Airport within 30 minutes.
-Lifestyle eateries and entertainment at you door step.
The Peak Fengshui – Wealth, Success, Fame and Power
"The Peak happens to enjoy one of the best directional facing – NorthWest facing SouthEast location which can bring prosperity and wealth"
FBS TV showcase Taiwan Real Estate Expert Advice on The Peak Cambodia
The Peak Cambodia Phnom Penh VVIP Preview Launch 18th September 2015
Singapore Main-Board Listed Developer
The Peak Cambodia Phnom Penh is jointly developed by Singapore Developer Oxley Holding and Cambodia developer World Bridge Land. With local Singapore offices, Singapore investors has a much easier avenue to get in touch with the developer to get the latest update of their purchases.

Oxley Holdings, a Singapore Main-Board Listed company,  is a lifestyle property developer engaged in the development of residential, commercial and industrial developments that cater to upwardly mobile homebuyers and entrepreneurs who value quality, style and convenience. Oxley's property development projects are typically located in prime areas and complimented by prominent lifestyle features.
As a young and dynamic company, Oxley has made its mark as a developer with a strong value proposition. The Group's business model is centred on:
-creating quality lifestyle-focused residential developments that provide infinite experiences within finite spaces
-developing mainly freehold / 999 year leasehold properties in choice precincts that are easily accessible via public transport and surrounded by amenities
-injecting vibrancy to its industrial and commercial developments through the incorporation of quality lifestyle features, facilities and retail elements wherever possible
To date, all of Oxley's developments have been launched to very positive response. Among these were residential developments such as Viva Vista, Loft@Holland, RV Point, and Loft@Stevens, as well as its maiden industrial development, Oxley BizHub.
For oversea development, Oxley has outreach to project like The Bridge @ Cambodia and Royal Wharf @ London.
ONE AND ONLY TO SHARE SHANGRI-LA HOTEL ADDRESS
The Shangri-La story began in 1971 with their first deluxe hotel in Singapore.
Inspired by the legendary land featured in James Hilton's 1933 novel, Lost Horizon, the name Shangri-La encapsulates the serenity and service for which our hotels and resorts are renowned worldwide.
Today, Hong Kong-based Shangri-La Hotels and Resorts is Asia Pacific's leading luxury hotel group.  We are also regarded as one of the world's finest hotel ownership and management companies.
Owning and/or managing 91 hotels and resorts throughout Asia Pacific, North America, the Middle East, and Europe, the Shangri-La group has a room inventory of over 38,000.
In addition, new hotels are under development in Mainland China, Cambodia, Hong Kong, India, Myanmar, Philippines, Qatar and Sri Lanka.
Today, we get to be part of their history. Owning a unit with the same address as Shangri-La 5 Star Hotel is only available to THE PEAK owners.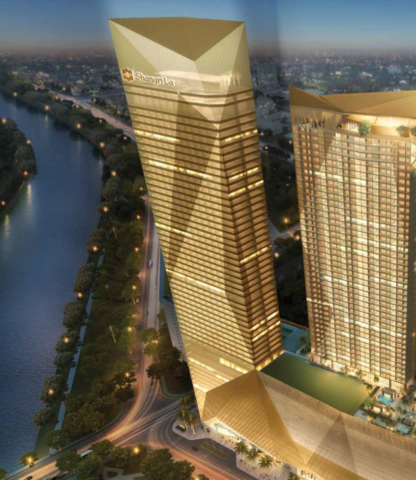 Bluebell Group is an omni brand operator, curator and distributor. In 1954 we pioneered the luxury industry in Asia, and have been introducing the world's leading brands to the region ever since. We curate and distribute luxury, premium and lifestyle brands, and are the partner of choice across Asia, across product categories and channels.
Our comprehensive Asia network covers ten markets – Japan, Korea, Mainland China, Hong Kong SAR, Macau SAR, Taiwan, Malaysia, Singapore, Indonesia and Thailand.
We manage complex distribution networks including flagship stores, shop-in-shops, counters, our own multi-brand omni-stores designed specifically for the Asian consumer, as well as a highly selective wholesale network, together with both direct e-commerce and marketplaces, covering domestic and travel retail. Our long-standing relationships with local commercial partners enable us to provide global brands with the right choice of market entry, positioning and distribution points. Local partners also trust our authority and ability to bring the right selection of brands into their markets.
Targeting diverse cultures and market sectors, we operate across multiple product categories: Accessories, Footwear, Apparel, Fragrance, Beauty, Gourmet, Jewellery, Watches, Eyewear and Tobacco.
-Be Among the Elite in Cambodia & around the World
-Shangri-La brand sells by itself
-Worldwide luxury branding
-Prestige of ownership
-The Address
-Safe Investments
-Good long-term upkeep
-First mover advantage/frontier market
-Affordable Luxury, especially the Elite
-Investor-friendly
-Oxley-track record (Singapore)
-FREEHOLD
-Tallest 55-storey building
-Iconic Timeless Design
-Integrated Mixed Development (Apartments, Offices, Shopping Mall)
-Magnificent River & City Views
-Hotel-grade Facilities
-Within walking distance to NagaWorld Casino, Embassy of Australia, Embassy of Russia, Ministry of Foreign Affairs, National Assembly, Dream Land, AEON Mall
-Within 5 minutes to Independence Monument, Elite Town Golf Club, Koh Pich City Hall
-Tourist hub, near CBD
-24-hour security system with CCTV cameras, card access control
-Phnom Penh International Airport within 30 Minutes
One Stop Service Center From the Best Agency.


REQUEST A SHOWROOM INVITE!
Visit to showroom is by invitational only. To request for an invite, please fill up the form, and we will contact you shortly.
Official Developer Sales Team. Detailed individual Floor Plans, Payment Schedules, Early Bird Discounts, Project News & Updates are available upon request. Simply fill up the following form to stay in touch!
-Priority Unit Choice & Selection
-Early Bird Discounts
-Direct Developer Price
-Singaporeans/Permanent Residents/Foreigners are welcome
CALL or SMS +65 91259978 for Floor Plans/eBrochure/Developer's Discount!
Register now for :
-The Peak Cambodia VVIP Booking & Discounts
-The Peak Cambodia VVIP Pre-launch Priority Unit Selection
-The Peak Cambodia Updated Information
-The Peak Cambodia Floor Plans
-The Peak Cambodia Price list / Pricing
-The Peak Cambodia Location Map
–Cambodia Property News
Address: Village No.14, Sam Dach Hun Sen Road, Chamkarmorn District
Country: Cambodia
Open In Google Maps
Property Id : 5823
Price:
From
$ 251,000
USD
Property Size: 462 ft2
Rooms: 1
Bedrooms: 1
Bathrooms: 1
Property Type: Mixed Development
Developer: Oxley Diamond (Cambodia) Co Ltd
Tenure: Freehold
Site Area: 12670sqm
Completion: 2020
Number Of Floors: 55 Storey Talls
Number Of Units: 1014
Unix Mixed: Studio/1 BR/2BR+S/3BR/PH
Parking Lots: 1420
Buyer's Eligibility: Foreigner Eligible
Function Room
Reading Room
Lounging Room
Swimming Pool
Infinity Pool
Kids Pool
Gym
Jacuzzi
Children Playground
BBQ areas
Residential Tower 1
Residential Tower 1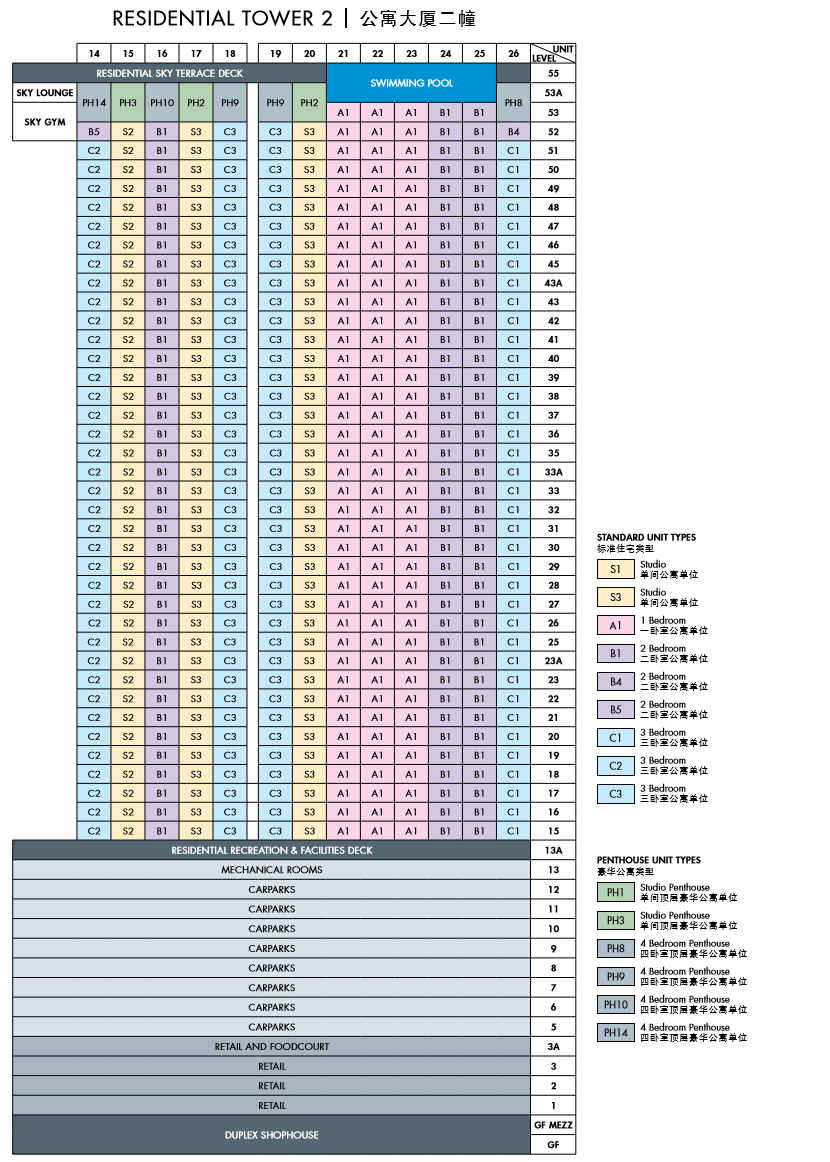 Residential Tower 2
Residential Tower 2
Floorplan Studio
Floorplan Studio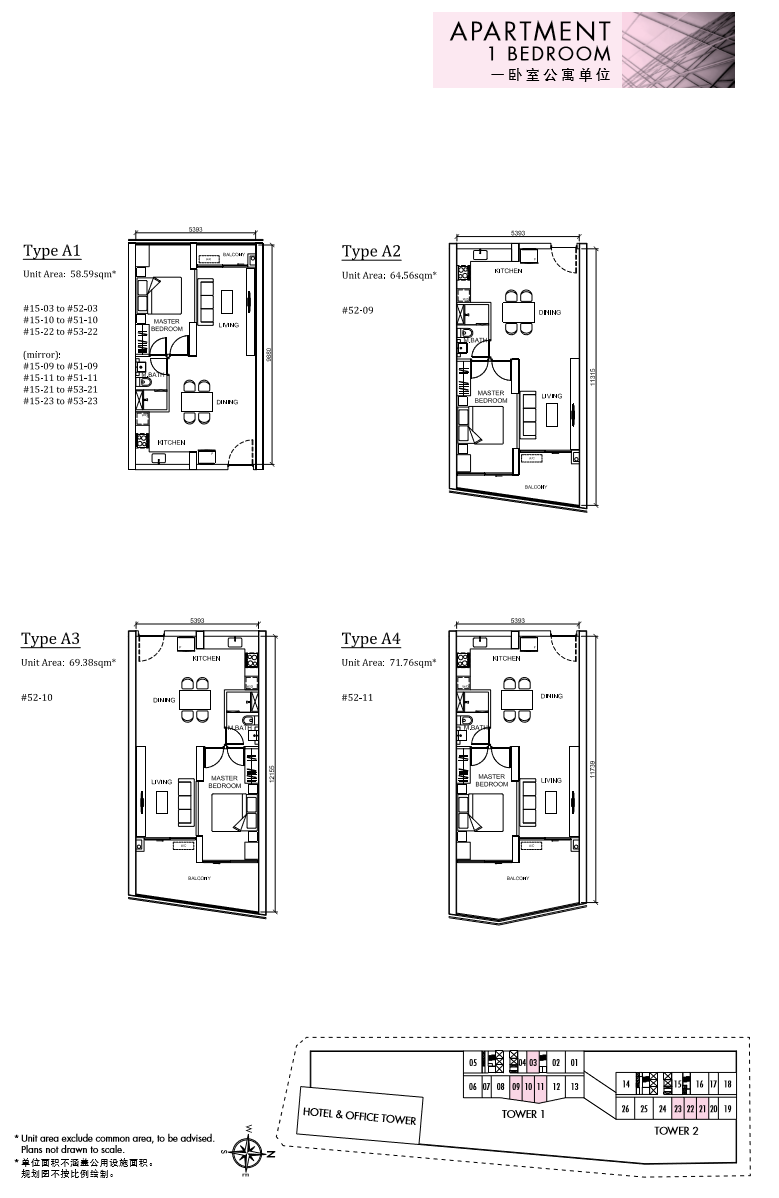 FloorPlan 1 Bedroom
FloorPlan 1 Bedroom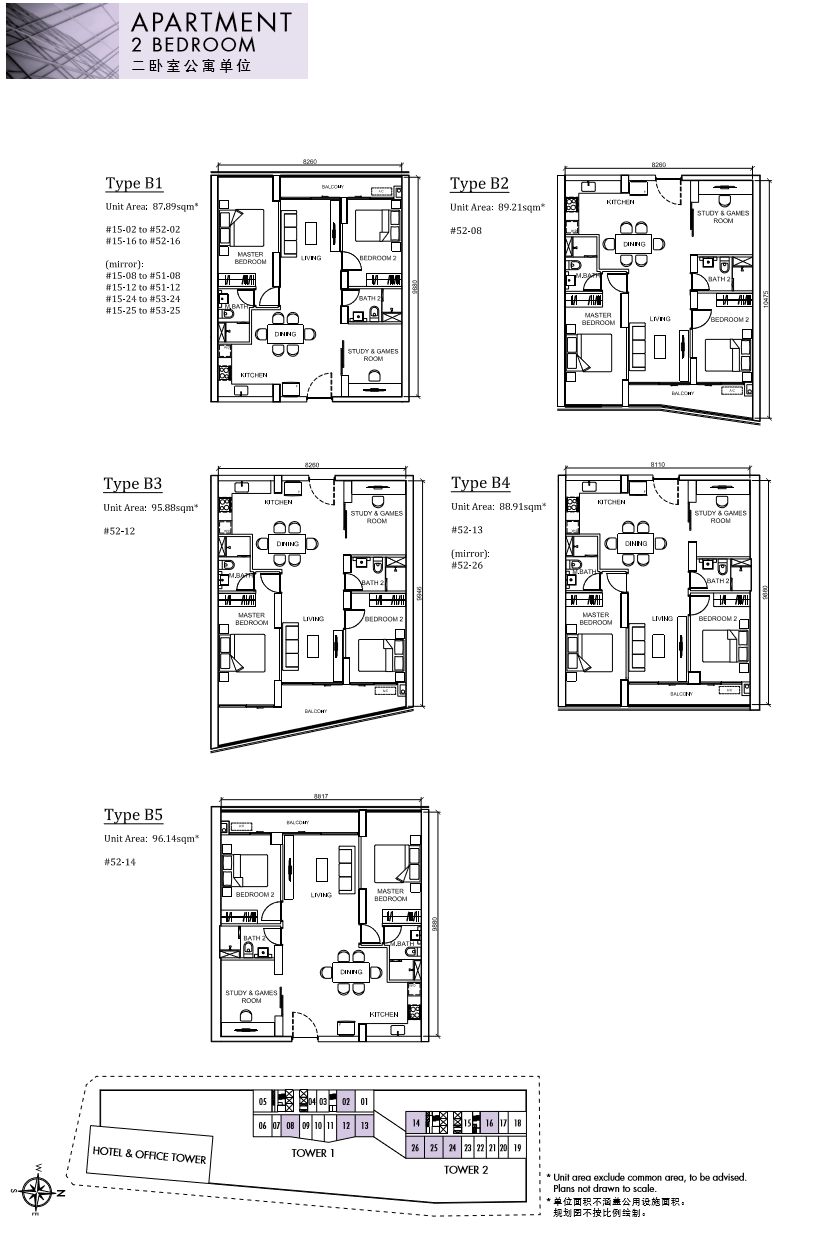 FloorPlan 2 Bedroom
FloorPlan 2 Bedroom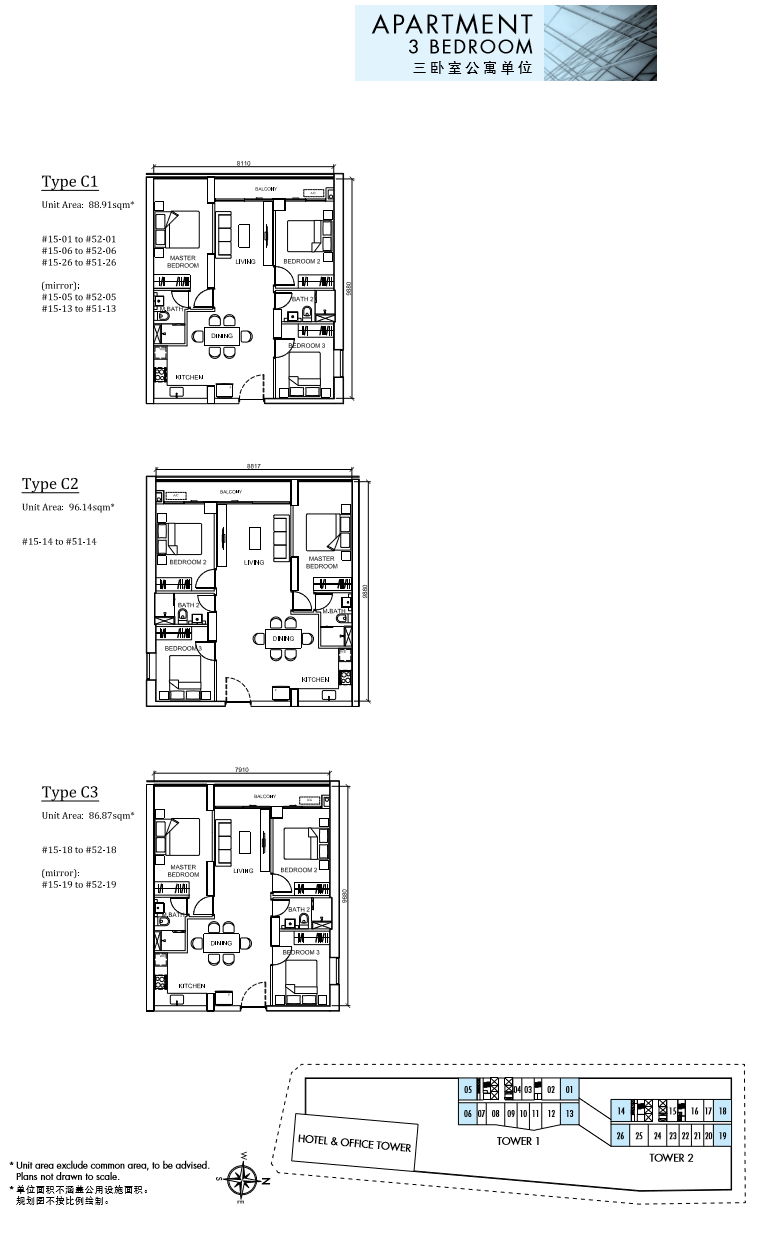 FloorPlan 3 Bedroom
FloorPlan 3 Bedroom
My details
Associate Marketing Director (R050368E)
lightslash2001@hotmail.com
Contact Me
Schedule a showing?
Similar Listings
Verticus Condo is a new freehold residential development at Jalan Kemanan, Singapore District 12 in Balestier encla
[more]
Verticus Condo is a new freehold residential development at Jalan Kemanan, Singapore District 12 in Balestier encla
[more]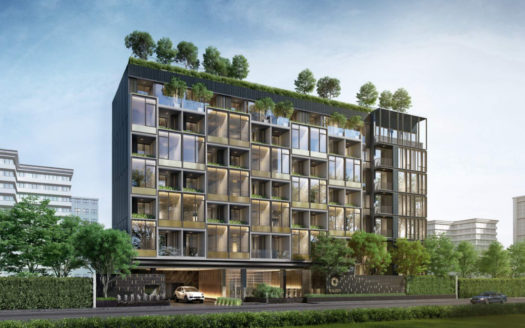 Walden Thonglor 8 is an exciting new Bangkok residential launch by Habitat Group in joint venture with List from Ja
[more]
Walden Thonglor 8 is an exciting new Bangkok residential launch by Habitat Group in joint venture with List from Ja
[more]
19 Nassim is a new brand condominium development located at 19 Nassim Hill, District 10 Singapore. By walking some
[more]
19 Nassim is a new brand condominium development located at 19 Nassim Hill, District 10 Singapore. By walking some
[more]