Overview
Updated On:
September 16, 2018
The Infiniti Riviera Point, at the heart of district 7 enjoys a 500 metres frontage of the Ca Cam River and will feature 2,400 waterfront apartments and recreational facilities, offering luxurious waterfront living right next to the commercial centre of Phu My Hung, an established residential township.
Riviera Point is jointly developed by Keppel Land and Tan Truong, leading developers from Singapore and Vietnam.
It is also within walking distance to four international schools, the Royal Melbourne Institute of Technology, Franco-Vietnam Hospital as well as established commercial buildings and restaurants in Phu My Hung.
The development will feature residential towers above a podium, and infinity pools overlooking the river and the commercial centre of Phu My Hung. A retail and food and beverage belt will be developed along the river promenade, allowing for al'fresco dining.
Riviera Point phase 1A and Phases 1B (The View) foreigner quota has been fully sold. Phase 1C (The Infiniti Vietnam) is the latest launched with new foreigner quota.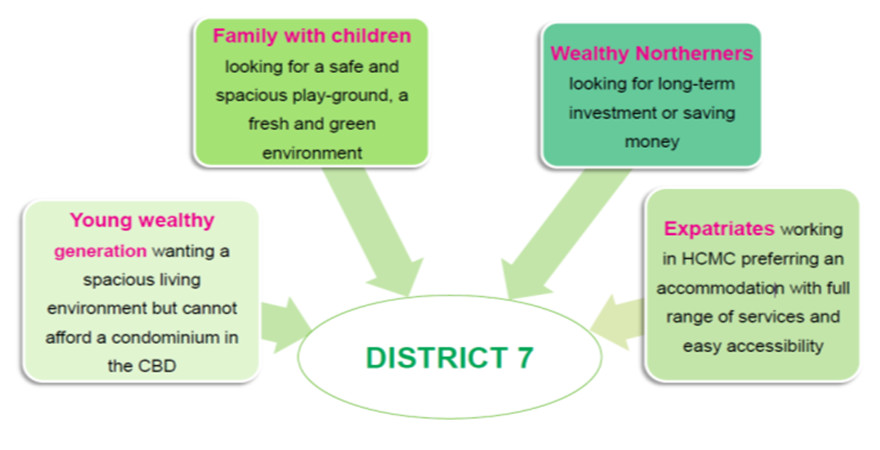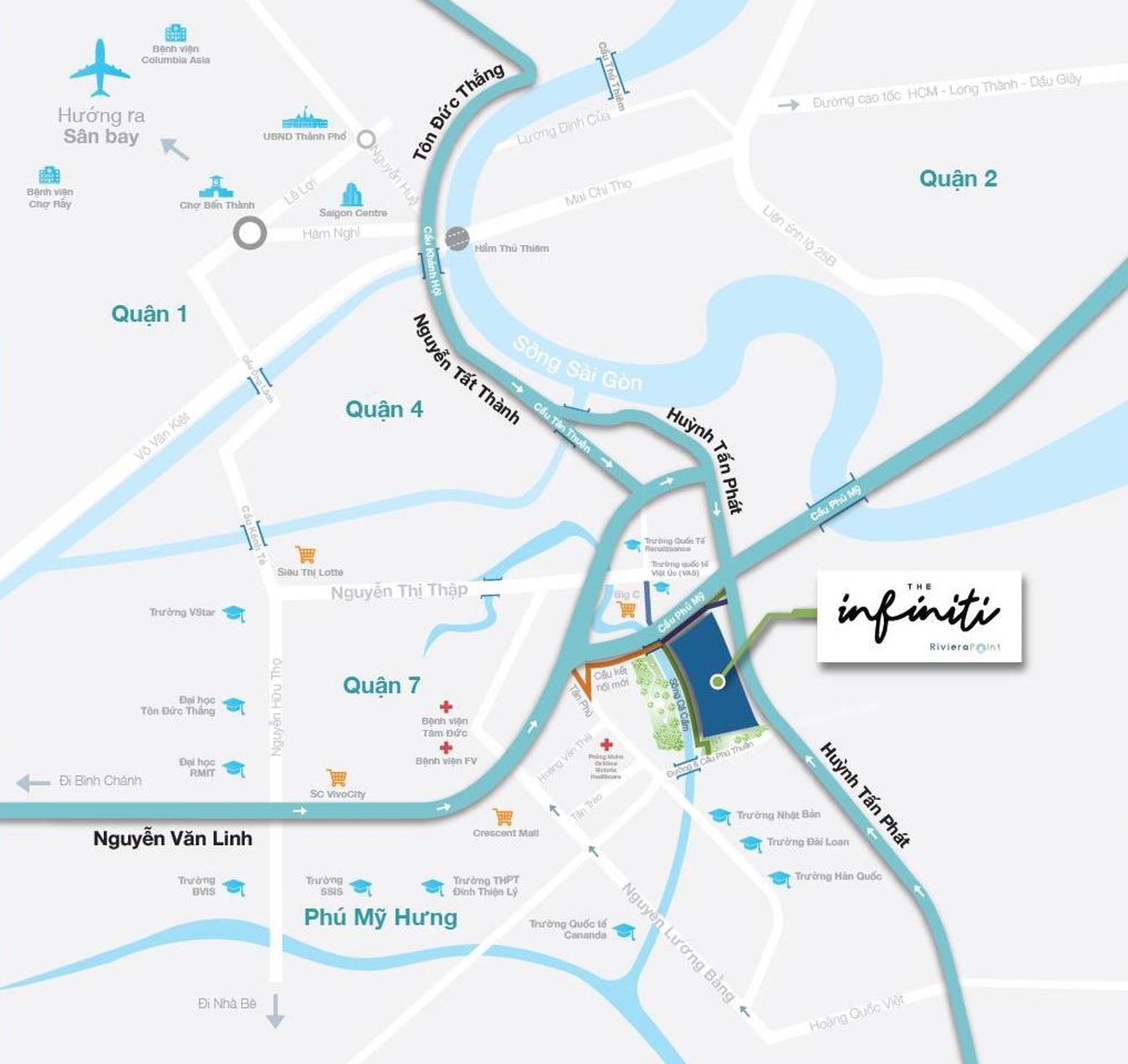 A world of amenities awaits at your doorstep. The nearby Crescent Mall is accessible by an upcoming link bridge, while SC Vivo City and the Saigon Exhibition Convention Centre are all within easy reach. Riviera Point is also in close proximity to prestigious international schools including the British Vietnamese International School and the Royal Melbourne Institute of Technology. The Franco-Vietnam Hospital is also just a 10-minute drive away.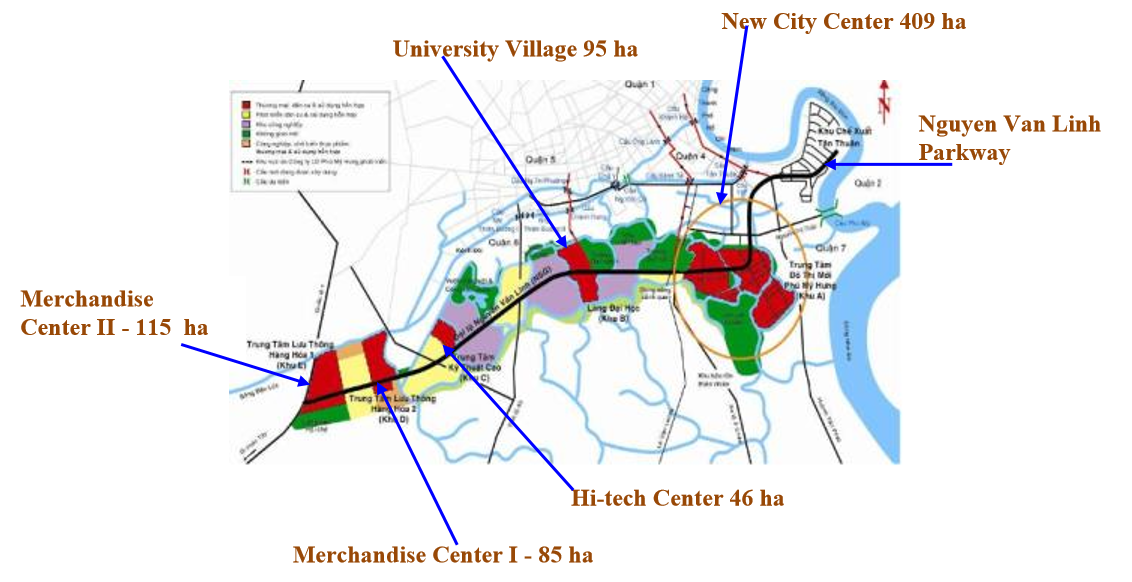 Nguyen Van Linh Parkway – the backbone of Saigon South:
• 17.8 kilometres long and 120-metre wide parkway passes through entire Saigon South.
• Become the artery to transport goods from HCMC to the Mekong Delta and opened a new opportunity for HCMC Southern expansion according to the approved plan.
• Streets in a grid system: The 17.5m~48m streets are organized in a grid system that provides this efficient movement.
• Easy to access and connecting to other districts by:
• Bridges:
– To District 1: Ong Lanh Bridge
– To District 2: Phu My Bridge
– To District 4: Tan Thuan 1 & 2 Bridges, Kenh Te Bridge
– To District 5: Y-shaped Bridge, Nguyen Tri Phuong Bridge, Nguyen Van Cu Bridge – To Binh Chanh District: Him Lam Bridge, Ong Lon Bridge
• Roads: Nguyen Van Linh Parkway, Khanh Hoi Street – Nguyen Huu Tho Street, Nguyen Tat Thanh Street – Huynh Tan Phat Street, Ton Dan Street – Le Van Luong Street, Pham Hung Street, etc.
Future Infrastructure – Metro Line 4

Future Infrastructure – Thu Thiem Bridge 4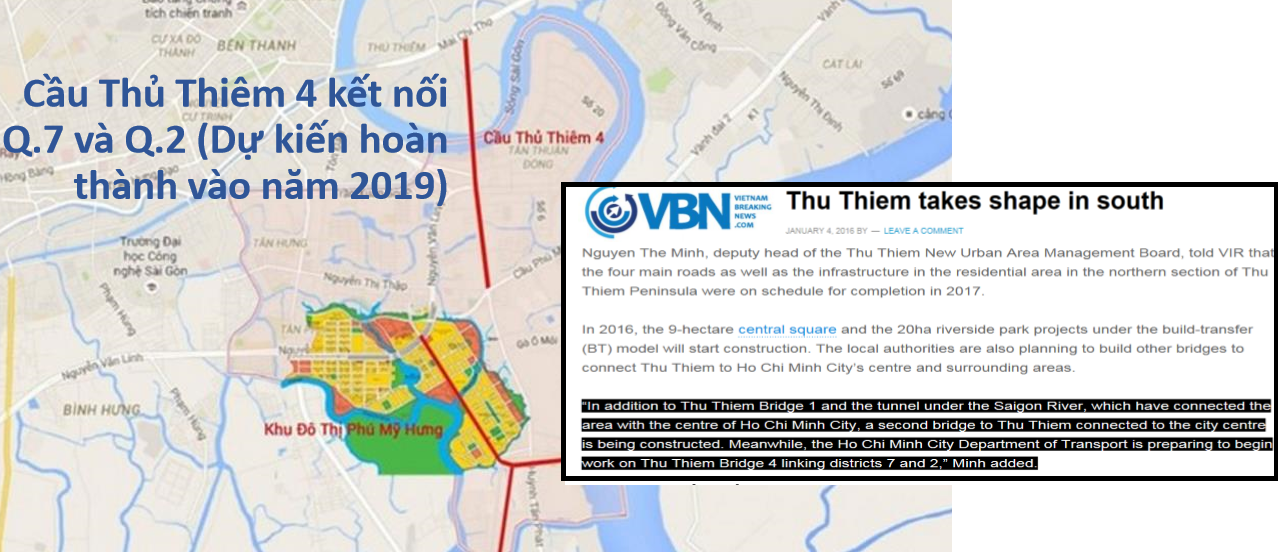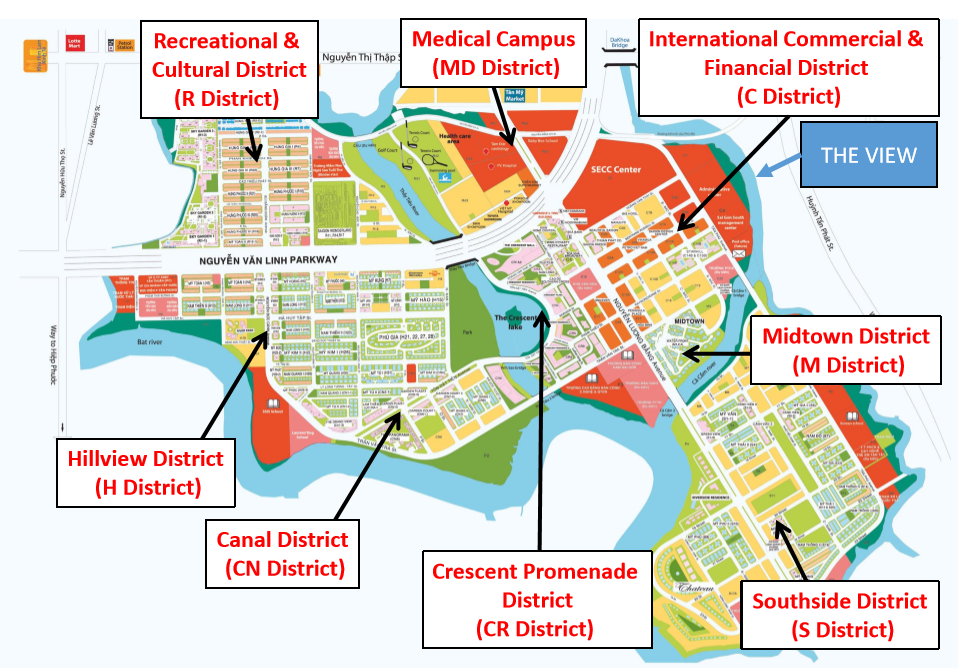 Phu My Hung New Urban Development is poised to become:
– A center for international finance, trade, accommodation, entertainment, cultural, scientific, high technological and tourism development in Vietnam.
– A city of projected population up to 10 million people over the next decade.
Phu My Hung New City Center (409 ha)
The New City Center is organized into eight districts and a large river park. The development concepts are inspired from famous places like Singapore Bay, Canal District in the U.S.A, and the central business district in Hong Kong … Each district has its distinct character and identity that is attractive to tourists and enjoyable for its residents. They are: 1. International Commercial & Financial District (C district) 2. Crescent Promenade District (CR district) 3. Canal District (CN district) 4. Hillview District (H district) 5. Southside District (S district) 6. Midtown District (M district) 7. Medical Campus (MD district) 8. Recreational & Cultural District (R district)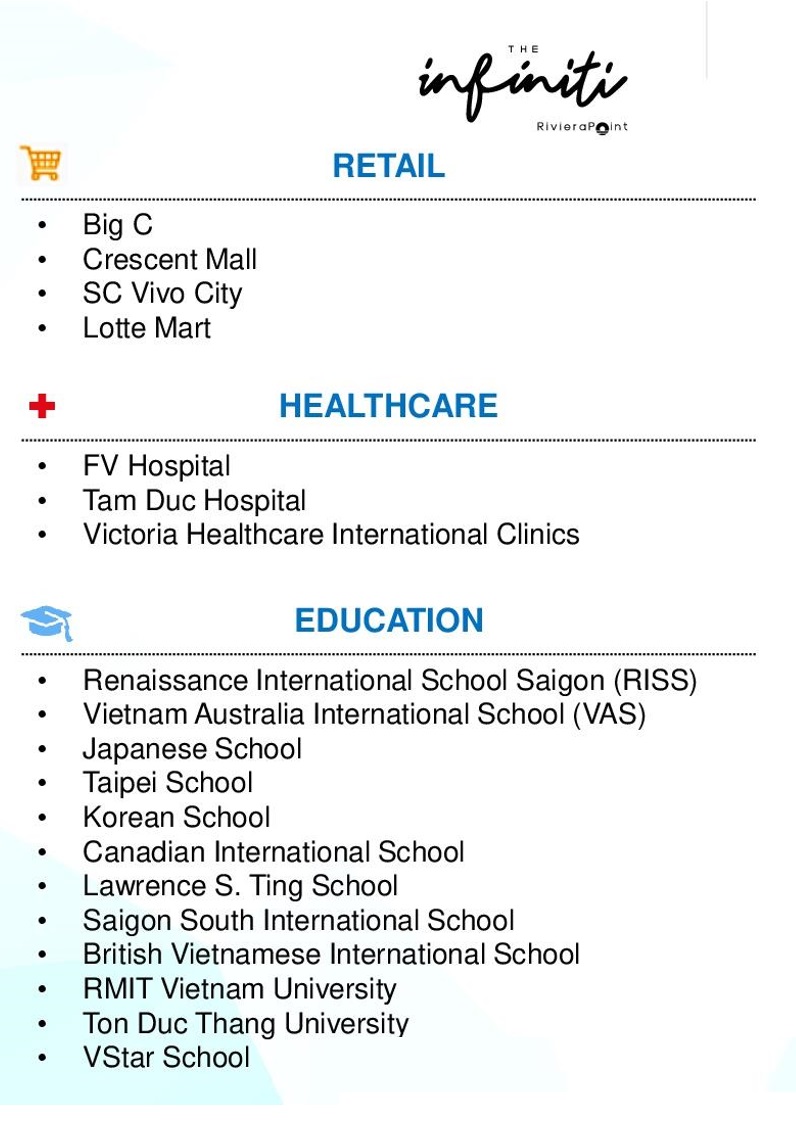 11 Reasons Why Riviera Point?
1) Integrated riverfront development with Apartments, Retail and F&B outlets
2) Breathtaking panoramic views etc and riverside walkway along Ca Cam River with lush greenery
3) Wide range of modern facilities catered for every members of the family: 50-m resort style swimming pool, tennis court, aqua gym, hammock area, sky lounge, sky garden, jogging track, multi-purpose room, BBQ pits, home theatre, yoga room , children playground
4) Strategic location next to Phu My Hung township with established amenities
5) Quality homes by one of Singapore's reputable developer, Keppel Land
6) Optimal unit design, with large balcony and window
7) Natural ventilation makes the unit cool and comfortable.
8) Electricity saving & eco-friendly
9) Convenient access to financial centre of District 7 and CBD through existing Phu Thuan and new Link Bridges to Crescent Mall (Est. completion in 4Q2016)
10) Natural ventilation for corridor & lobby
11) 100% power back-up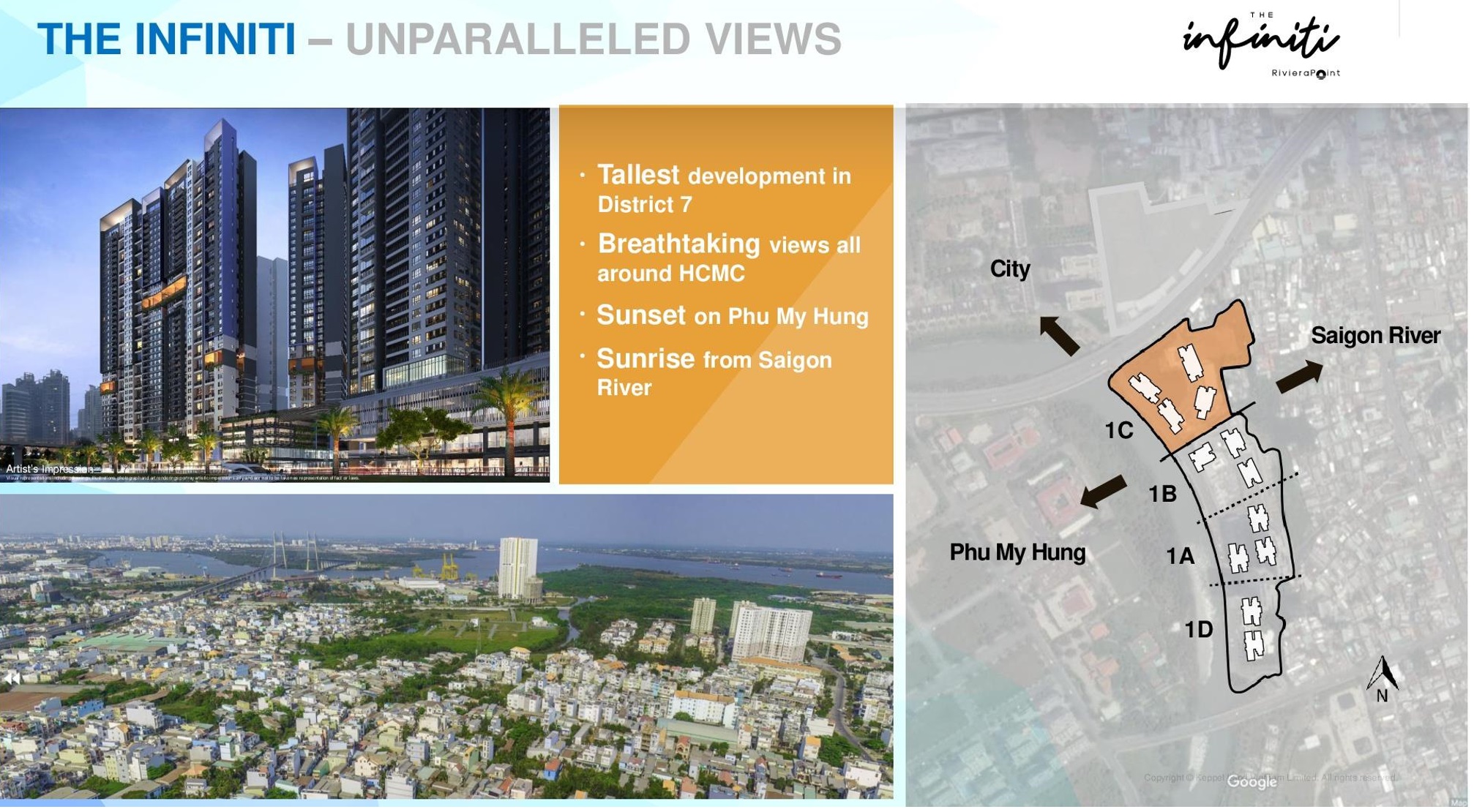 1) The first Tree house in HCM City
2) Largest Water playground in District 7
3) 60+ facilities connected by waterfront sky walkway
4) Riverfront development wiith fantastic view to Ca Cam and Saigon River
5) Amenities at your doorstep, surrounded with infrastructure of Retail, healthcare and education
6) Developed by a Leading and reputable multi-national Developers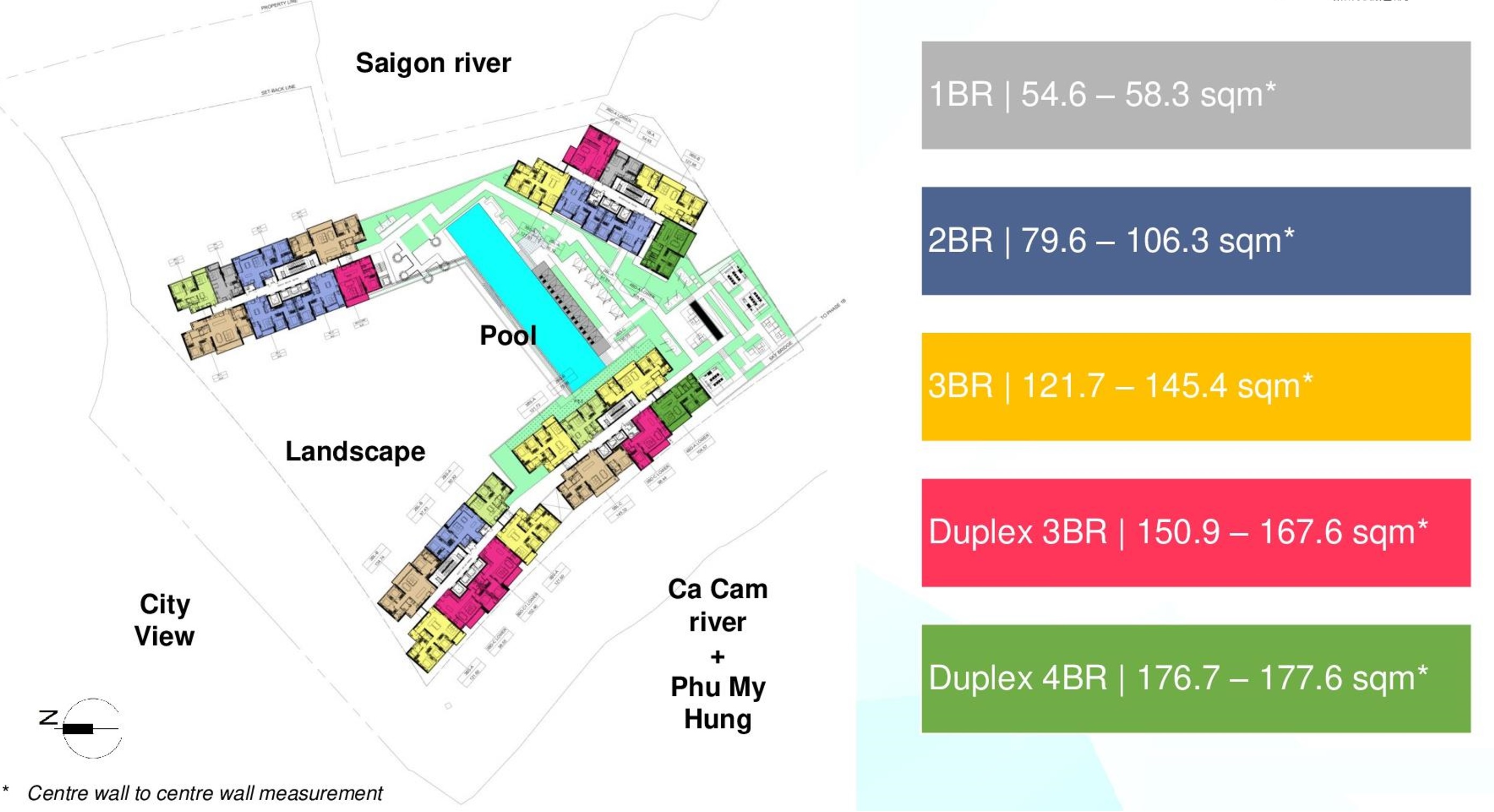 Whatsapp "The Infiniti" with your  name & Email to +65 91259978
Get priority and be the first to view our launch!
One Stop Service Center From the Best Agency.

REQUEST A SHOWROOM INVITE!
Visit to showroom is by invitational only. To request for an invite, please fill up the form, and we will contact you shortly.
Official Developer Sales Team. Detailed individual Floor Plans, Payment Schedules, Early Bird Discounts, Project News & Updates are available upon request. Simply fill up the following form to stay in touch!
-Priority Unit Choice & Selection
-Early Bird Discounts
-Direct Developer Price
-Vietnamese/Singaporeans/Foreigners are welcome
Whatsapp +65 91259978 for Floor Plans/eBrochure/Developer's Discount!
Register now for :
-Riviera Point The Infinti Saigon VVIP Booking & Discounts
-Riviera Point The Infinti Saigon VVIP Pre-launch Priority Unit Selection
-Riviera Point The Infinti Saigon Updated Information
-Riviera Point The Infinti Saigon Floor Plans
-Riviera Point The Infinti Saigon Price list / Pricing
-Riviera Point The Infinti Saigon Location Map
Property Id : 11556
Price:
From
$ 200,000
SGD
Property Type: Mixed Development
Developer: Keppel Land
Tenure: Freehold for local Vietnamese, 50 yrs long term lease for foreigners
Site area: 12700sqm
Completion: Q4 2019
Number of floors: 4 Tower
Number of units: 801
Unix Mixed: 1Br,2Br,3Br
Parking Lots: 1 Lots to 1 unit
Conditions: Furnished or Bare units
Buyer's eligibility: Vietnamese and Foreigner Eligible
Associate Marketing Director (R050368E)
lightslash2001@hotmail.com
Similar Listings