Sime Darby Business Park, Pasir Putih, Pasir Gudang , Iskandar
add to favorites
Singapore Phase 2 Opening – Every One Stay Safe and Healthy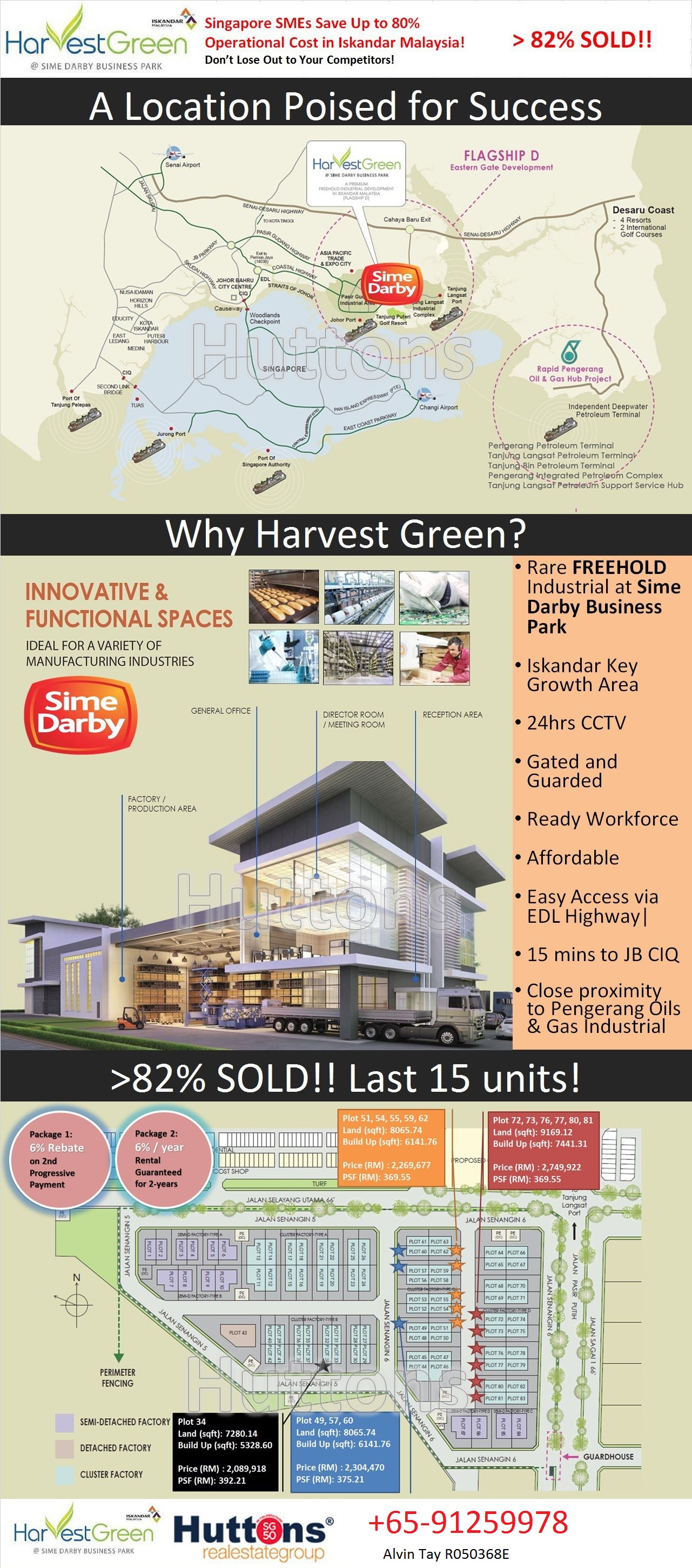 Harvest Green Iskandar is an innovative industrial address located at Sime Darby Business Park. Built upon 23.6 acres of freehold land, this prime industrial park comprises detached, semi-detached and cluster factories set within a secure gated and guarded environment. Strategically located within Iskandar Malaysia's Flagship D – Eastern Gate Development, Harvest Green  is positioned between Tanjung Langsat and Johor Port, as well as many of Flagship D's key amenities.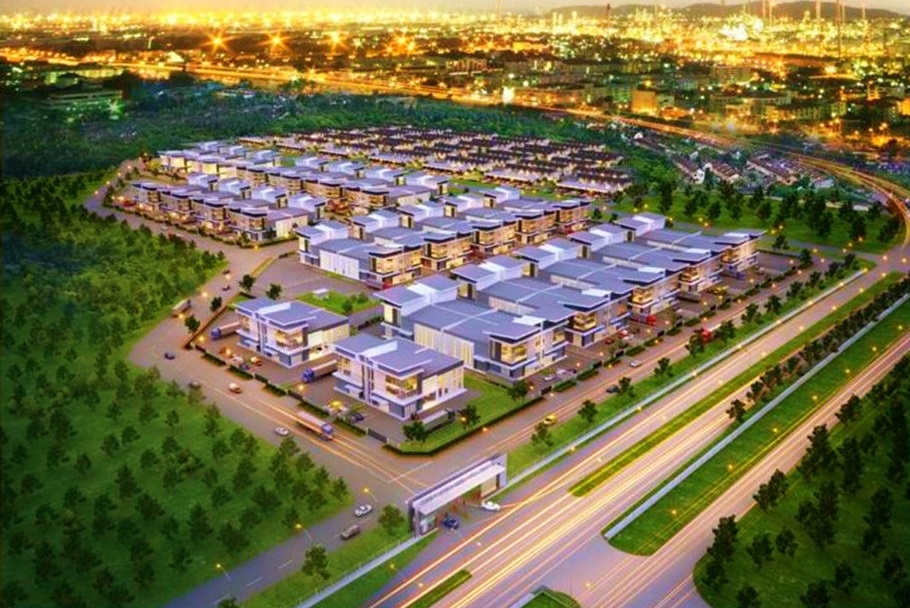 Secure Your Choice Units Now!
SMS "
Harvest

" with your Name & Email to +65 91259978
to entitled to the

Highly Sought After Privilege Package

.
Understanding Harvest Green Strategic Location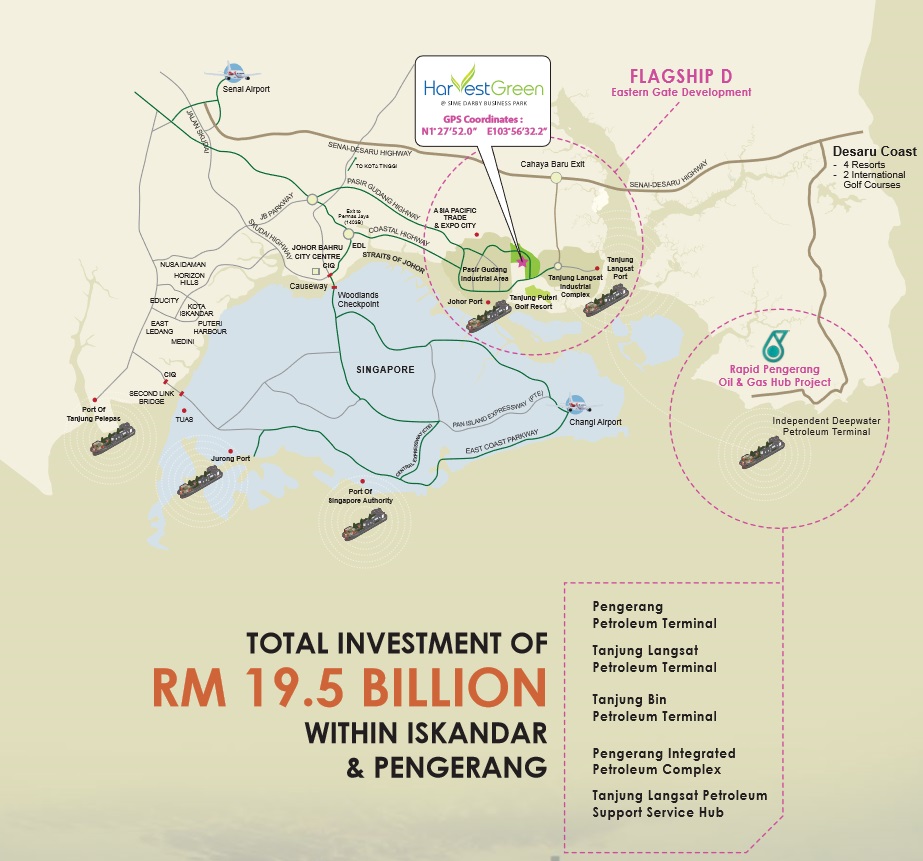 The proximity of Singapore and Iskandar allows investors to position their full value chain of business and manufacturing functions across both locations, hence spurring the development of complementary industries. With the right mix of industries and enhanced connectivity, there is potential for both countries to develop a seamless economic space.
Harvest Green I Strategically Located within Iskandar Malaysia Flagship D.
The Flagship D area has the largest concentration of palm oil refining industries and downstream activities in the world. This industrial and manufacturing hub is focused on the electronic, chemical and logistics industries. There are more than 300 factories in the area.
Johor Port in Pasir Gudang.
Johor Port handles a diverse range of cargo and provides marine services such as towage, piloting, ship-to-ship transfer, bunkering and supplying of fresh water. The port's management also runs the Johor Port Free Zone and property management and warehousing services.
Tanjung Langsat Port (TLP)
TLP is the third port in Johor. It is designed to complement the Port of Tanjung Pelepas and Johor Port in Pasir Gudang. It handles bulk cargo such as liquefied petroleum gas and dangerous chemicals. It has more than 304ha of land within the port area and a 4.5km shoreline fronting the Strait of Johor.
Pasir Gudang Industrial Park
Pasir Gudang Industrial Park, which covers 1,523ha of land, is one of Malaysia's most successful industrial townships. The existing tank farm facilities in Pasir Gudang include the world's largest edible-oil tankage facility, and caters to companies operating within the hinterland of Pasir Gudang.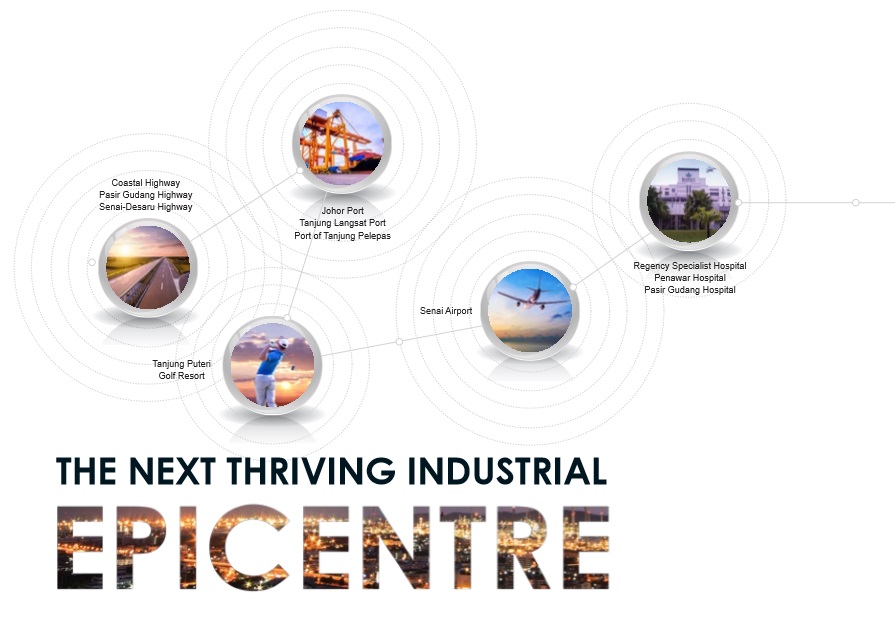 Secure Your Choice Units Now!
SMS "
Harvest

" with your Name & Email to +65 91259978
to entitled to the

Highly Sought After Privilege Package

.
Who is Harvest Green Developer??
Harvest Green is developed by Harvest Land Development (HLD) , wholly owned by Harvest Land Holdings (HLH), was established by pioneers in the industrial planning, development, power, and utilities sectors.
Headquartered in Malaysia, they specialize in realty land sourcing and acquisition, as well as RBF industrial planning, development, and commercialization within the Iskandar Development Region (IDR).
HLD strives to build strong relationship with several key land bankers/owners and professional within its networks continuously in allowing the effective sourcing of strategic or prime lands for acquisition within the IDR, and getting the necessary licensing and approvals during the project implementation and planning to actual development stages in achieving the most efficient Gross Development Value (GDV).
HLD also provides niche value added professional works for its clients, (co)investors and (co) developers range from project licensing /implementations to comprehensive sales and marketing strategies for development projects. The company aims to provide the most comprehensive one stop solution platform in Realty Investment, Development and Management works in the IDR.
Secure Your Choice Units from Experienced Developer!
SMS "
Harvest

" with your Name & Email to +65 91259978
to entitled to the

Highly Sought After Privilege Package

.
A place for your company long term sustainability
Harvest Green is fully equipped with Ready Built Facilities (RBF) that ensure the immediate availability of facilities to propel your business forwards. Natural gas supply is available within the vicinity by Gas Malaysia.
Be assured of plentiful and most importantly, dependable electricity supply that mitigate the business risk. The power supply is efficiently sourced from 2 separate power plants – Sultan Iskandar Power Station & YTL Pasir Gudang Power Station.
Harvest Green offers business owners a highly safe and secure environment that is gated and guarded with 24-hour CCTV monitoring.
Top 10 Reason why your company to have a place here.
1) The only gated and guarded freehold industrial park in Pasir Gudang.
2) Within Sime Darby Business Park, we offer world-class infrastructure with accessibility to utilities (electrical, water and gas supply) and international sewerage systems standard.
3) Strategically located within Flagship D with key economic activities focused on heavy industries and logistics, including electrical and electronic (E&E), chemical, oleochemical, food and engineering-based industries.
4) Accessibility to world-class facilities within 10 minutes such as Johor Port and Tanjung Langsat Port.
5) Direct access to four major highways.
6) Nearby recreational spots such as Tanjung Puteri Golf Resort, Daiman 18 Golf Club and healthcare facilities.
7) Well-connected to all commercial amenities and facilities.
8) The proposed 3rd Malaysia-Singapore bridge link, to Changi is expected to be sited at Pasir Gudang. (Source from New Straits Times 10/9/2013)
9) Surrounded by matured neighbourhoods with ready pool of skilled workforce.
10) A rare FREEHOLD industrial development in Pasir Gudang, which increases asset appreciation and re-sale value.* Major Key Factors To Unlock The Potential *Remarks : Most landbanks in Flagship D are 30 + 30 and 60 years leasehold land, under Johor Corporation (JCorp).
Tap on the 10 Reason to Own a Unit here!
SMS "
Harvest

" with your Name & Email to +65 91259978
to entitled to the

Highly Sought After Privilege Package

.
Are my fellow Business Partners Moving Here?
With tight economic conditions, more small and medium enterprises (SMEs) are now strengthening their internalisation plans to boost productivity and growth.
According to a survey by the Singapore Chinese Chamber of Commerce and Industry (SCCCI), 56% of SMEs planning to embark on their overseas ventures within the next 3 years.
"Currently, the most favoured overseas destination is Malaysia, followed by China and Indonesia. This is also the path successfully taken by many large corporations, and SMEs are now following their example," noted SSCI President Thomas Chua in a speech at the 16th SMEs conference and 17th Infocomm Commerce Conference yesterday.
"In view of an increasing number of local enterprises investing in Iskandar Malaysia, the Chamber has established an Iskandar Network@SCCCi to share investment experiences and pertinent information, gather strengths through bringing like-minded business people together, and promote cooperation between the business communities on both sides of the Causeway.
We cordially invite those who are interested to be part of the Iskandar Network to quickly register with us to tap on this new platform," he added.
Join your fellow business partners!
SMS "
Harvest

" with your Name & Email to +65 91259978
to entitled to the

Highly Sought After Privilege Package

.
So what are the option that is available for me ?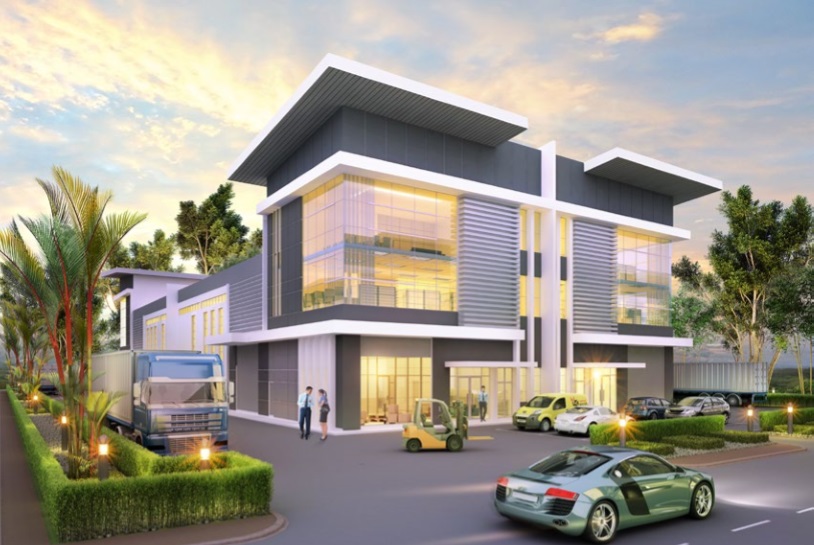 Single Storey Cluster Factory with 2 storey office.
Single Storey Semi Detached Factory with 2 storey office.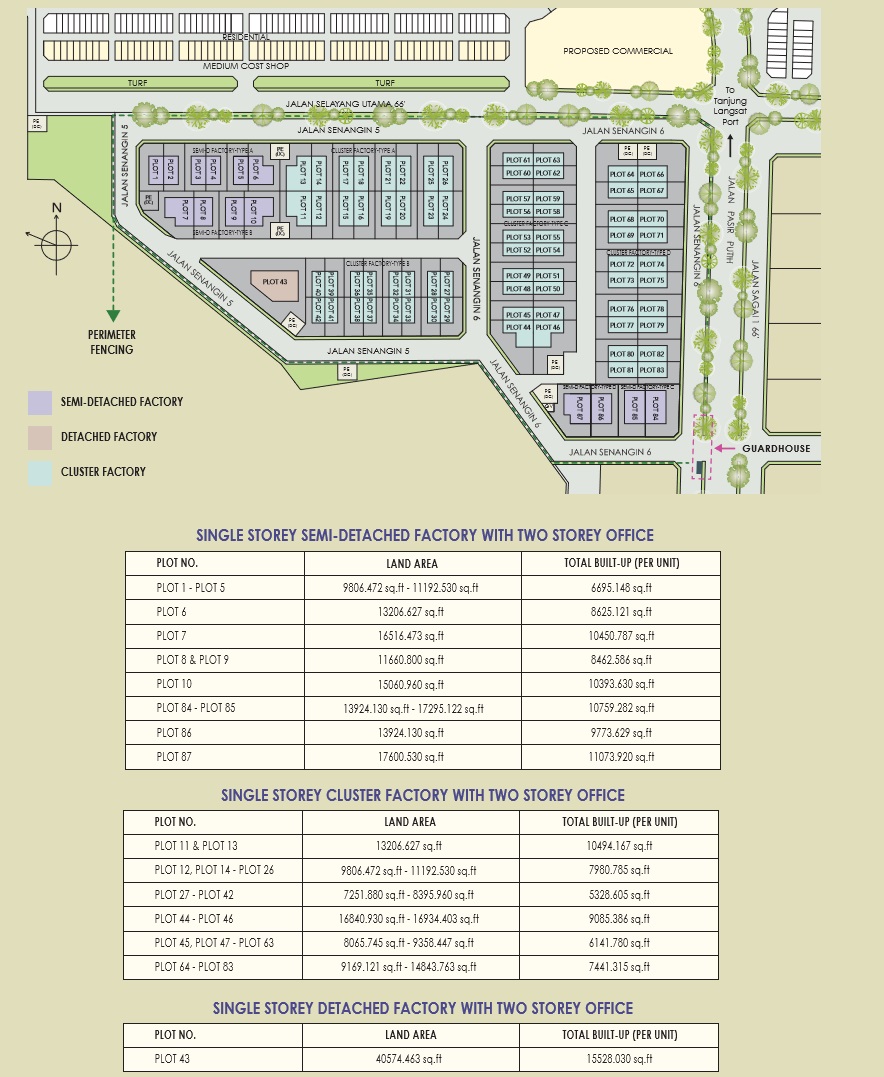 I am ready for a unit here. But i need to find someone to help me.
SMS "
Harvest

" with your Name & Email to +65 91259978
to entitled to the

Highly Sought After Privilege Package

.

Address: Sime Darby Business Park, Pasir Putih, Pasir Gudang
Zip: 81700
Country: Malaysia
Open In Google Maps
Property Id : 5937
Price:
$ 2,090,000
RM from
Property Size: 5,329 ft2
Property Type: Industial
Developer: Harvest Land Development Sdn Bhd ( Company No: 1089981- A )
Tenure: Freehold
Site Area: 23.26 acres / 94,140.56 m2 / 1,013,329 sq ft.
Completion: 24 months from date of SPA
Number Of Units: 87 units
Unix Mixed: Single Storey Cluster Factory with 2 Storey Office, Single Storey Semi Detached Factory with 2 Storey Office, Single Storey Detached Factory with 2 Storey Office
Conditions: 150 Amps power supply with 3 phase incoming electrical supply | 9 meter ceiling height at factory area and 3 meter floor to floor height at corporate showroom / office | RC floor with hardener on production floor area
Buyer's Eligibility: 100% Foreigner Eligible
CCTVs
Gated & Guarded
High Speed Broadband Ready
LED Street Lights.
My details
Associate Marketing Director (R050368E)
lightslash2001@hotmail.com
Contact Me
Schedule a showing?
Similar Listings
A Premium 6-storey ramp-up B2 Industrial Development at 11 Tuas South Link 1
A Premium 6-storey ramp-up B2 Industrial Development at 11 Tuas South Link 1
T Space at Tampines is a new development that provides industrial units satisfied for ancillary office, warehouse a
[more]
T Space at Tampines is a new development that provides industrial units satisfied for ancillary office, warehouse a
[more]