Overview
Updated On:
July 31, 2021
IMPORTANT: SHOWFLAT VIEWING
In line with Government guidance, Sales Gallery/ Showflat are open for appointments only, with maximum number of visitor per time slot!
Enjoyed Special Promo Now ! Talk to Us!
#SGunited #StayHomeforSG
Together We Can Overcome. Cheers!
Official Dunearn 386 Condo Latest Updates:
🏫Within 1 KM Schools
1️⃣Raffles Girls' Primary School
2️⃣Nanyang Primary School
❇️DUNEARN 386❇️
🍀FREEHOLD LIVING SANCTUARY🍀
👍🏻FREEHOLD BEST CHOICES 👍🏻
💥1 Bedroom , Last Unit @ $1.179M
💥2 Bedroom 2 Baths from $1.577M
💥4 Bedroom from $2.113M
💥5 Bed (or Dual-Key) from $2.832M
It is important to only engage the Official Direct Developer Sales Team to assist you. There are several complex procedures and key factors to consider before committing to purchase a unit.
Rest assured that all our representatives are certified, well-trained and committed to deliver. By engaging the Official Direct Developer Sales Team, you will also enjoy the best possible direct developer price. There is no commission required to be paid.
Set to replace Dunearn Court, Dunearn 386 is due for completion in 2022. It is a freehold condominium situated along 386 Dunearn Road, S289603, in District 11. It is a new launch development by renowned developer Roxy Pacific Holdings.
Dunearn 386 goes for a modern yet classy style, with only a tower of 5 storeys. There is a total of 35 residential units, ranging from 2 to 4-bedroom units. The rooms are built to fit occupants' preferences, making it an ideal place for home-seekers
Why is Dunearn 386 Condo the perfect place for you?
✅Freehold at prestigious District 11
✅Walk to Tan Kah Kee and Botanic Gardens MRT stations
✅Easy access via Pan Island Expressway (PIE)
✅Shopping malls and food centres in the vicinity include Serene Centre, Coronation Shopping Plaza, Crown Centre, Adam Road Food Centre, Empress Road Market & Food Centre and Holland Village
✅Within 1 km to top-notch schools such as Nanyang Primary School, Raffles Girls' Primary School, St Margaret's Secondary School and Hwa Chong Institution
✅Others good schools nearby include Singapore Chinese Girls' School, Anglo Chinese School (Primary), St Joseph's Institution, Nanyang Girls' High School, Raffles Girls' School (Secondary), Anglo Chinese School (Barker Road), National Junior College, NUS (Bukit Timah Campus) and more
✅Engage in outdoor activities at Singapore Botanic Gardens, MacRitchie Reservoir Park and Bukit Timah Nature Reserve
Dunearn 386 Condo Location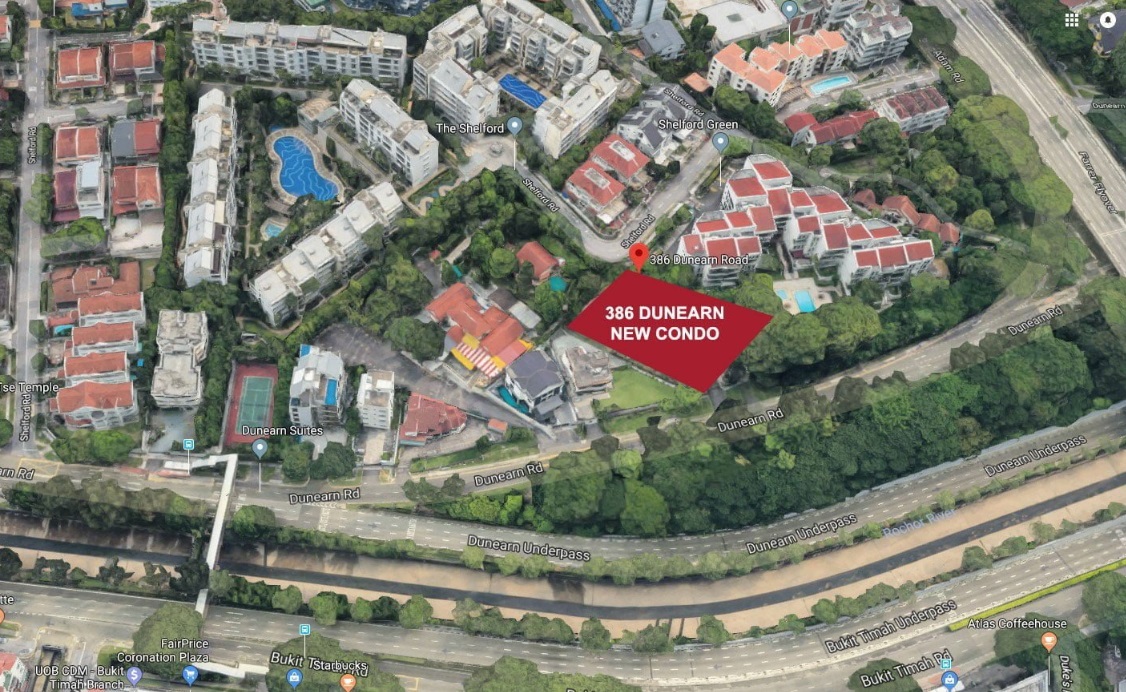 With the new Downtown Line, Bukit Timah is even more accessible than ever. From Dunearn 386, both the Botanic Gardens MRT Interchange Station and Tan Kah Kee MRT Station are mere minutes' walk by foot. By road, the PIE connects you seamlessly to the rest of the island.
Dunearn 386 Condo Amenities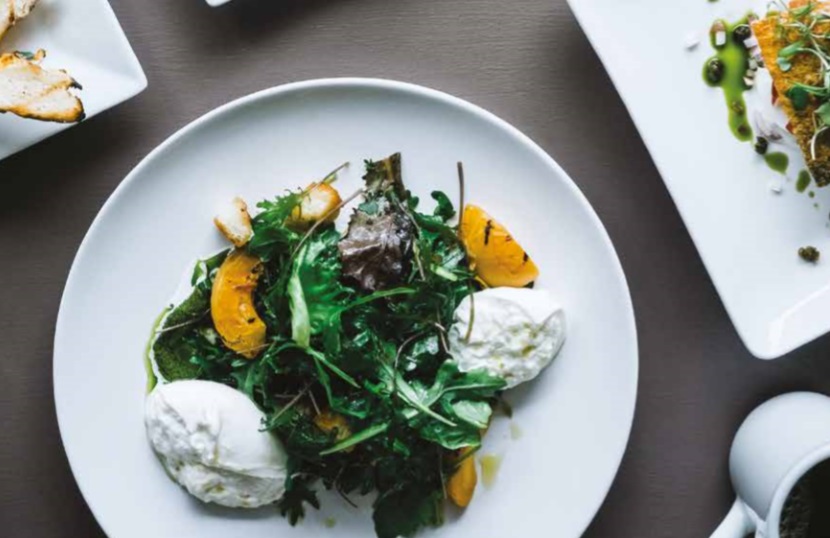 Delight in a world of convenient and trendy lifestyle amenities in the exclusive Bukit Timah enclave, from shopping to dining to meeting your everyday needs.
Also Spend a lovely day out at some of Singapore's greenest spots, including the Singapore Botanic Gardens and the Bukit Timah Nature Reserve, both of which are just moments from the prestigious city address of Dunearn 386.
And of Course, every parent wants the best for their child. With some of the country's most sought-after schools all within the vicinity of Dunearn 386, you can give your child the best foundation in life you possibly can.
(Information from SRX)
Category
Amenities
Est. Distance
Trains (MRT / LRT)
Botanic Gardens (CC19 DT9)
0.45 km
Tan Kah Kee MRT (DT8)
0.53 km
Farrer Road MRT (CC20)
0.92 km
Stevens MRT (DT10 TE11)
1.65 km
Sixth Avenue MRT (DT7)
1.77 km
Bus Stops
Bef Crown Ctr
0.16 km
Opp Coronation Plaza
0.17 km
Coronation Plaza
0.18 km
S'pore Bible College
0.22 km
Groceries & Supermarts
NTUC Fairprice (Coronation Plaza)
0.20 km
Cold Storage Cluny Court
0.35 km
Cold Storage Specialty Greenwood
0.95 km
Cold Storage Guthrie House
1.93 km
Schools
St. Margaret's Secondary School
0.54 km
Nanyang Primary School
0.61 km
Raffles Girls' Primary School
0.81 km
Hwa Chong Institution
0.81 km
National Junior College
1.07 km
Rain Trees International Kindergarten
1.09 km
Hwa Chong International School
1.19 km
Nanyang Girls' High School
1.24 km
Eton House International School (Vanda)
1.67 km
Singapore Chinese Girls' School
1.84 km
Lifestyle
Hollandse Club
0.79 km
Japanese Association of Singapore
0.82 km
Raffles Town Club
1.50 km
Sime Golf Course
1.80 km
Singapore Island Country Club (Bukit Location)
1.92 km
Dunearn 386 Condo Siteplan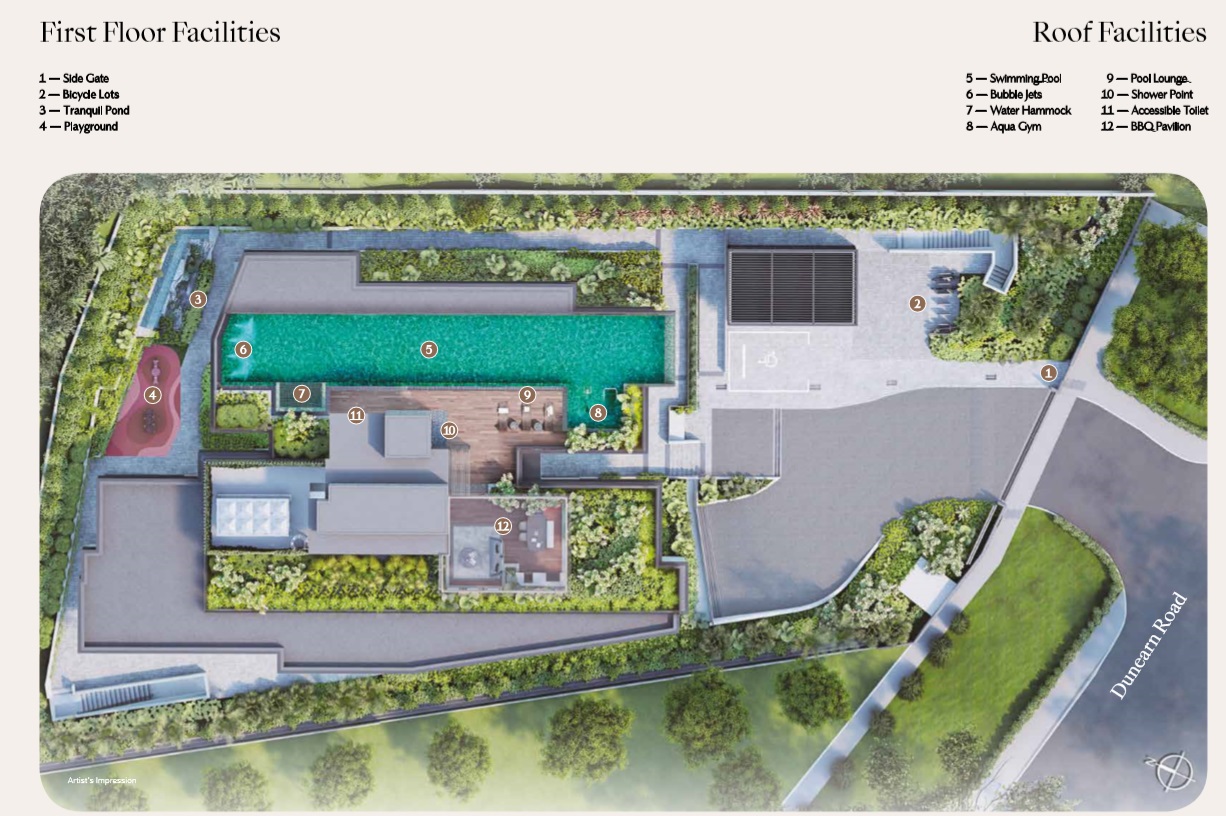 Begin your morning in a lush sanctuary. Your home is nestled within a verdant landscape. Here, you are close to the city, yet never far from nature. Here, the air is fresh and the day is bright.Consider hosting a birthday celebration or simply have everyone together for some drinks and grill at the beautifully designed BBQ Pavilion. This is an extension of your living space — cosy, green, with spectacular views of the surroundings. And you can spend a leisurely afternoon with a swim in the rooftop pool. After a good workout, lounge by the poolside. Or if you like, host an evening party on the deck, with open views of the neighbouring good class bungalows and the city skyline as a backdrop.
Dunearn 386 Condo Facilities
Facilities available at Dunearn 386 include a Swimming pool, Aqua Gym, BBQ and playground awaits you.
Dunearn 386 Condo Interior
The layout of the units is also designed to be pragmatic and flexible, with the living area next to the dining area. This way, you can use the combined space however you want, according to your lifestyle and the way you like to live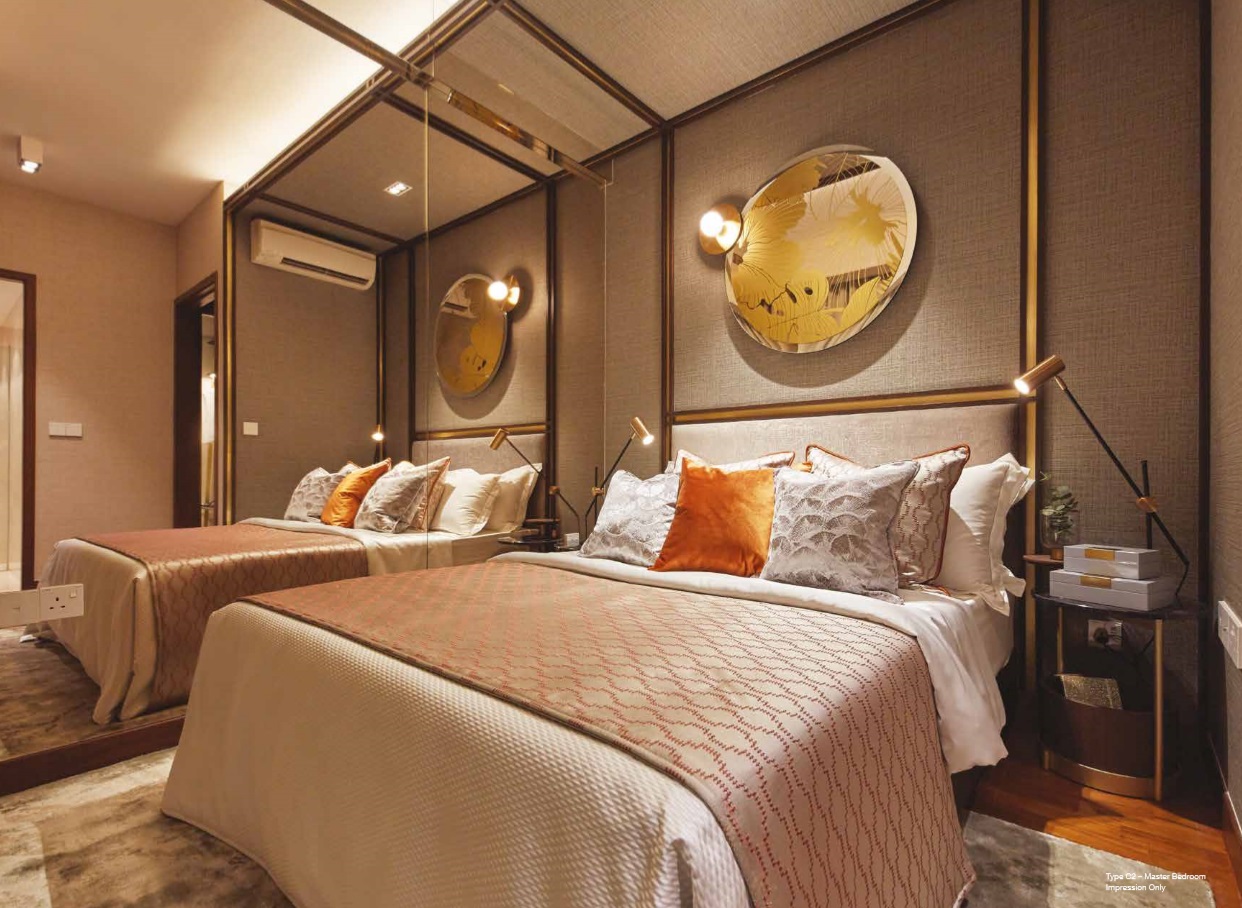 Dunearn 386 Condo Specification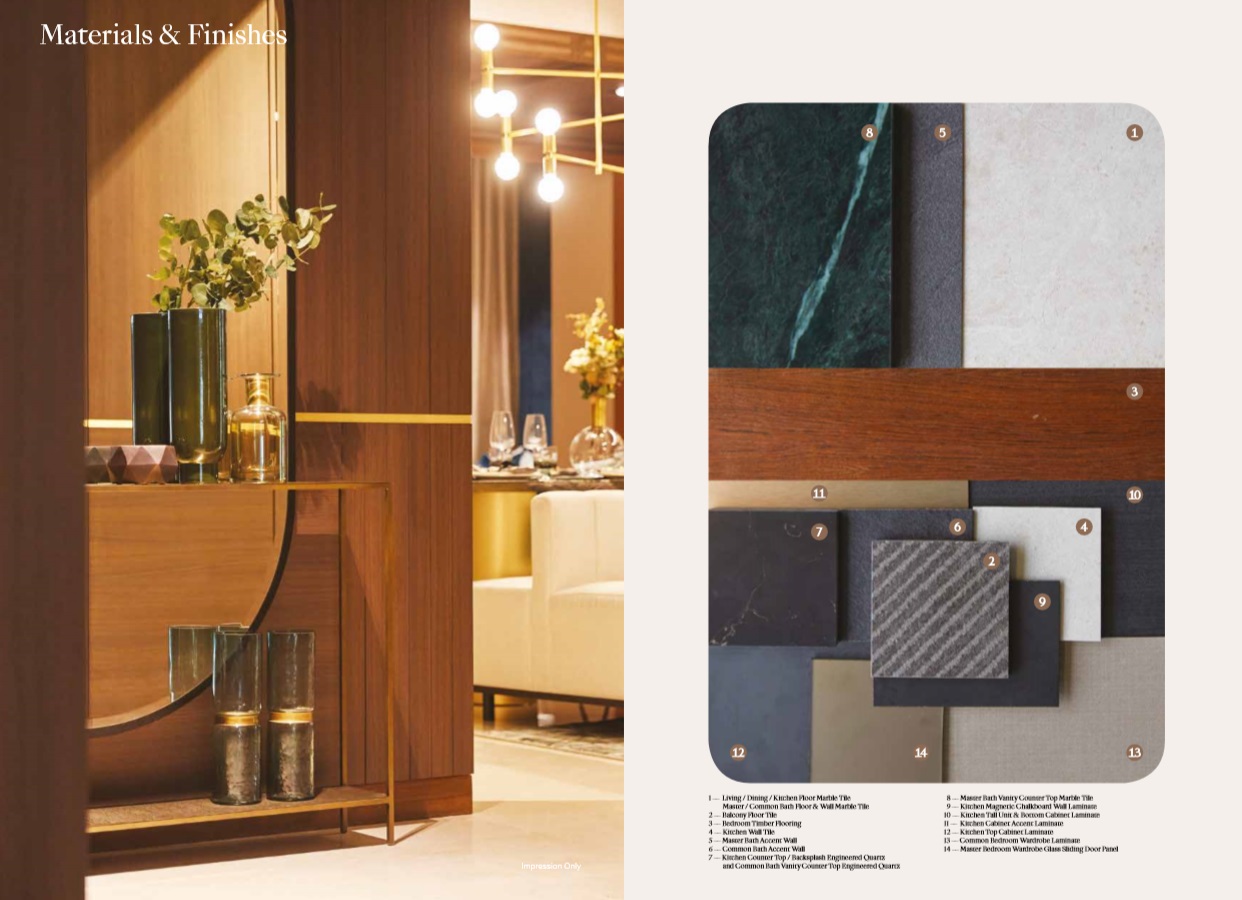 Dunearn 386 Condo Smart Home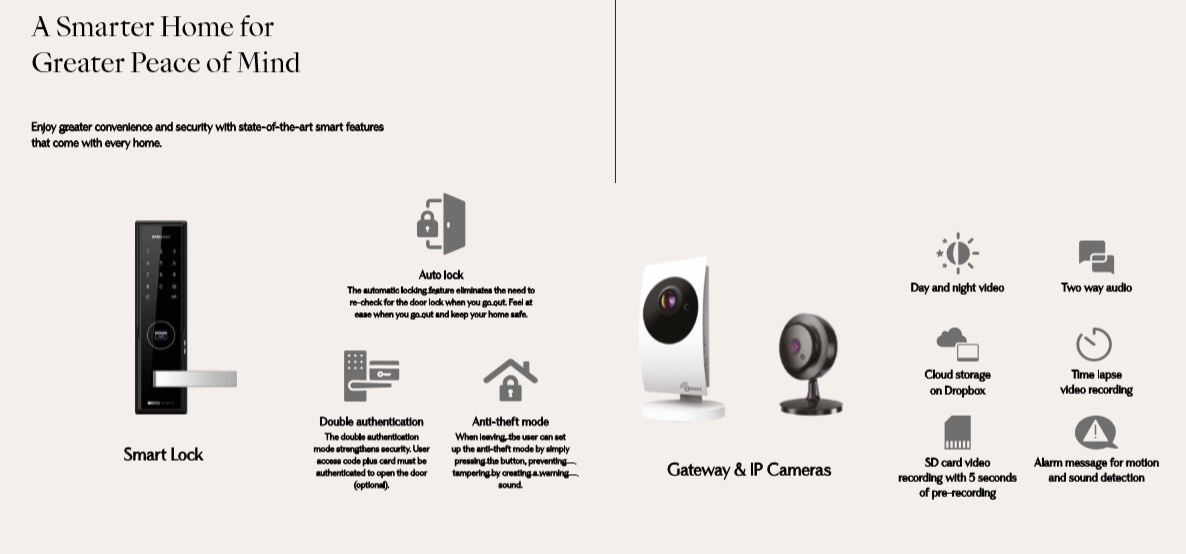 Dunearn 386 Condo Distribution Chart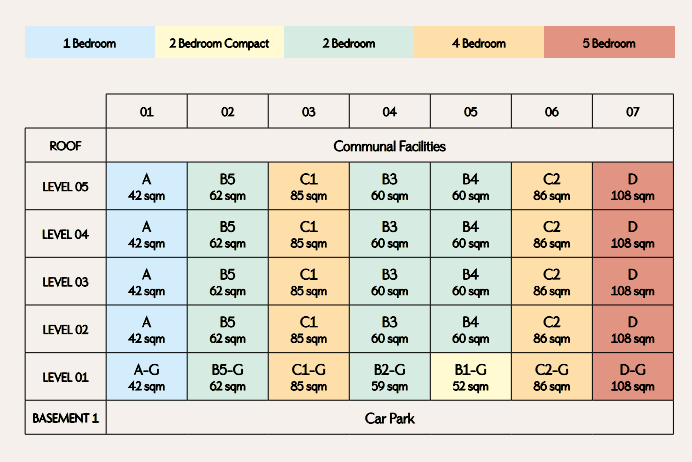 Dunearn 386 Condo Unit Mixed
Choose from palatial 1-bedroom to 5-bedroom, each designed to cater to your every need.

Dunearn 386 Condo Developer
Roxy-Pacific Holdings Limited ("the Group") is an established property and hospitality corporation with an Asia-Pacific focus and a track record dating back to May 1967. Listed on the SGX Mainboard since 12 March 2008, the Group is engaged primarily in the development and sale of residential and commercial properties ("Property Development"), Hotel ownership and other investment properties in AsiaPacific ("Hotel Ownership and Property Investment"), including the ownership of Grand Mercure Singapore Roxy. Since 2013, the three main arms – Property Development, Property Investment and Hotel Ownership have extended their reach beyond Singapore, to countries such as Malaysia, Australia, Thailand, Japan and Maldives.
Property Id : 14690
Price:
From
$ 1,179,000
SGD
Property Size: 452.00 ft2
Rooms: 1
Bedrooms: 1
Bathrooms: 1
Property Type: Condominium
Developer: Roxy Pacific
Tenure: Freehold
Site area: Approx. 1784 sqm
Completion: Est. 2022
Number of floors: 5 Storey High
Number of units: 35
Unix Mixed: 1Br ,2Br, 4Br and 5Br
Parking Lots: 35 lots
Buyer's eligibility: Singaporean, PR, Foreigner
Similar Listings