Overview
Updated On:
October 3, 2021
IMPORTANT: SHOWFLAT VIEWING
Sales & Marketing Suite and Showflat (where available) open by appointment only!
Due to the safe distancing & measurements imposed by CoH, the showflat viewings slots is limited per day and strictly by appointment basis.
Nevertheless, shall you prefer to View from Home, We can assist you with the Virtual Tours!
Enjoyed Special Promo Now ! Talk to Us!
#SGunited #StayHomeforSG
Together We Can Overcome. Cheers!
Official 11 BrightHill Residences Latest Updates:
▪︎No.11E – List Px : $6.628M
After 5% Disc: $6.3M
Savings : $328,000
▪︎No.11 – List Px : $6.681M
After 5% Disc: $6.35M
Savings : $331,000
▪︎No.11D – List Px : $6.786M
After 5% Disc: $6.45M
Savings : $336,000
▪︎No.11A – List Px : $6.839M
After 5% Disc: $6.5M
Savings : $339,000
▪︎No.11B – List Px : $7.68M
After 5% Disc: $7.3M
Savings : $380,000
▪︎No.11C – SOLD
It is important to only engage the Official Direct Developer Sales Team to assist you. There are several complex procedures and key factors to consider before committing to purchase a unit.
Rest assured that all our representatives are certified, well-trained and committed to deliver. By engaging the Official Direct Developer Sales Team, you will also enjoy the best possible direct developer price. There is no commission required to be paid.
About 11 BrightHill Residences
11 Brighthill Residences is located in a prestige landed enclave of Thomson at District 20. It features six bespoke exclusive freehold landed homes. The development is surrounded with lush greenery and is perfect for nature lovers. Luxurious finishing and fittings of the finest quality is expected for all six units of Semi Detached houses. It comes with built in elevator, 9 to 10m private pool and 2 to 4 car park spaces.
Located in prime Thomson landed estate, 11 Brighthill Residences is close to many amenities. Top schools like Ai Tong Primary, Eunoia Junior College and Catholic High are in very close proximity to the development.
It is only 6 mins walk to upcoming Upper Thomson MRT Station and 8 min walk to Thomson Plaza. Orchard Road is only 15 minutes' drive away.
Why is 11 BrightHill Residences the perfect place for you?
✅ Freehold Tenure
✅ Prime location – Rare New Build Semi-Detached in prestigious Bright Hill Crescent
✅ Reputable local schools (Ai Tong Primary) within 1km and reputable secondary and tertiary education in the vicinity (Raffles Institution, Raffles Girl's Secondary, Eunoia Junior College and Anderson Serangoon junior College)
✅ Excellent connectivity to major expressways, bus and newly opened MRT (TEL – Upper Thomson) just 4 minutes' walk (approx. 350m) away
✅ 7 minutes' walk (600m) to Thomson Plaza offering a wide array of shopping and dining options
✅ Flanked by a myriad array of F&B options at the various shophouses unique to Upper Thomson
✅ Close to an expansive span of parks and greenery (MacRitchie Reservoir Park, Thomson Nature Park, Lower Peirce Reservoir and Singapore Island Country Club Millennium Golf Course)
✅ Multi-generational living – There's a space for everyone in the family!
✅ Generous facilities – 2 and more private carpark lots, built-in elevator, personal swimming pool
✅ Quality Miele appliances and premium finishes
11 BrightHill Residences Location
At the heart of District 26 – Located in the prestigious district of Thomson, BrightHill Residences offers six bespoke houses nestled in lush greenery amidst the enclave of landed properties. A myriad of facilities and amenities are within proximity that promises to cater to your every need, along with seamless access to major highways that connects you around Singapore.
11 BrightHill Residences Aerial View
11 BrightHill Residences Amenities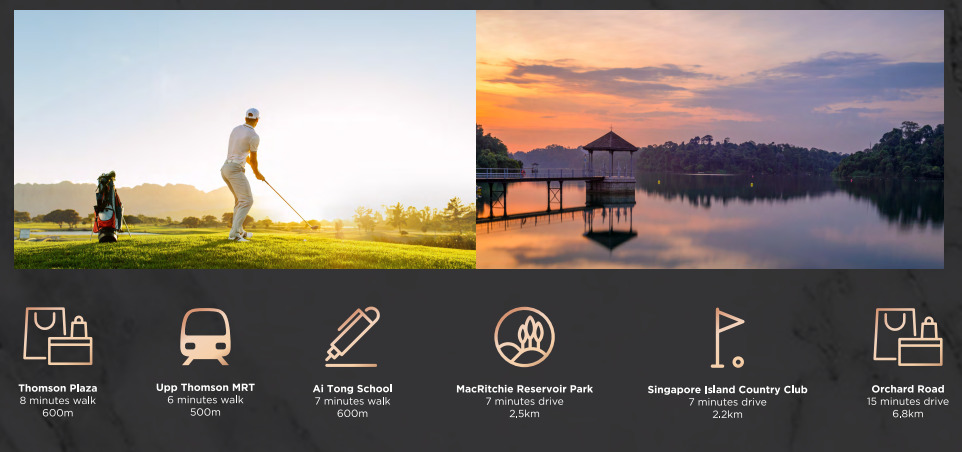 Your Gateway to Convenience – Surrounded by amenities, Thomson is coveted for its proximity to schools, parks and shops. Orchard Road is but a 10-minute drive. Prestigious schools such as Ai Tong, Catholic High, Eunoia Junior College are all within proximity. MacRitchie Nature Trail is a stone's throw away. BrightHill Residences is well-connected to suit your lifestyle.
Check Out More Amenities Near 11 Brighthill Residences: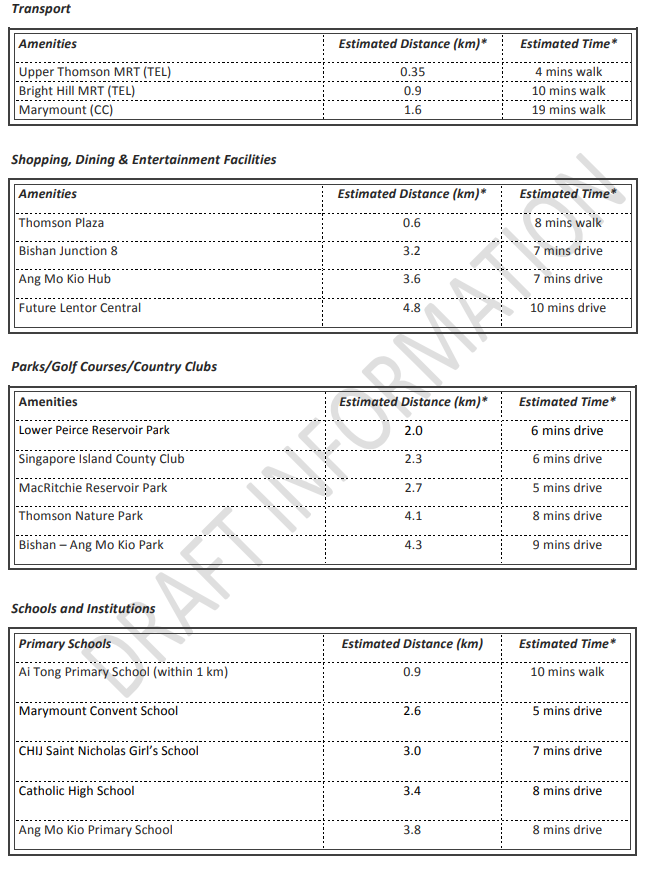 11 BrightHill Residences Siteplan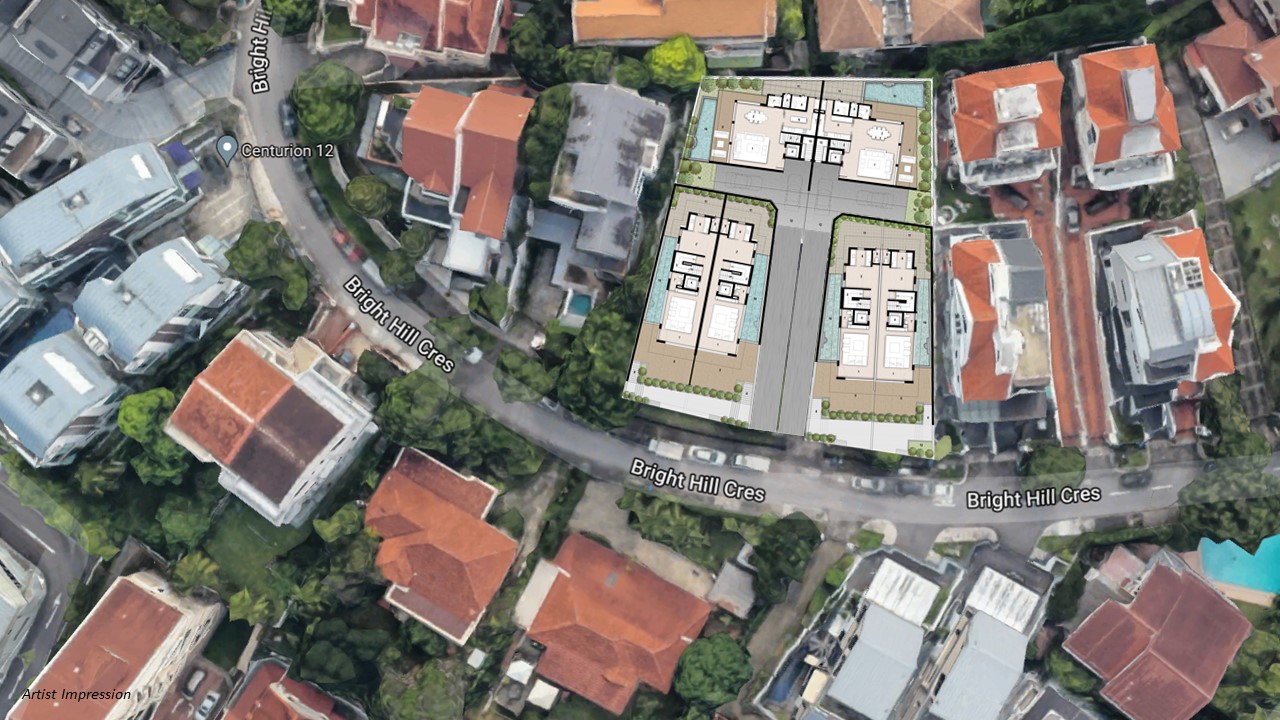 11 BrightHill Residences Facilities
An abode for generations – Uniquely poised on top of a hill with expansive views of the surroundings, the architecture brings modern living into this lush forest setting. Designed with the family in mind, the elevated living spaces and large open terraces are perfect for entertaining and communal gatherings. Living and dining areas open to the pool with full height sliding doors, allowing activities to spill out into the broad outdoors.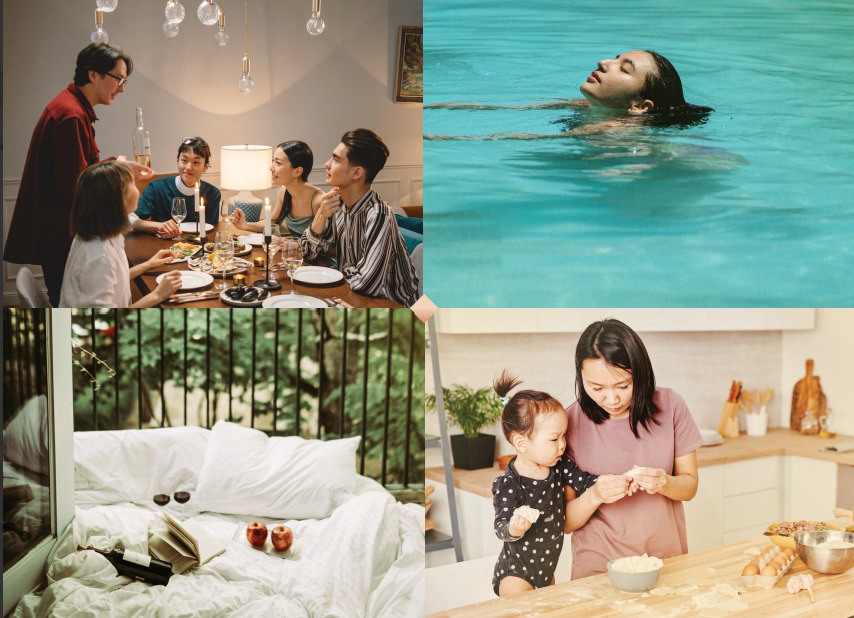 11 BrightHill Residences Interior
Elements in Harmony— From the customised interiors for the living and dining spaces, to the beautiful finishings for the kitchen cabinets and bedroom wardrobes, we create your abode with only the finest quality. Surround yourself with comfort and discreet opulence. The thoughtful layout, elegant fnishes and designer fttings help to create the perfect ambience to relax and recharge.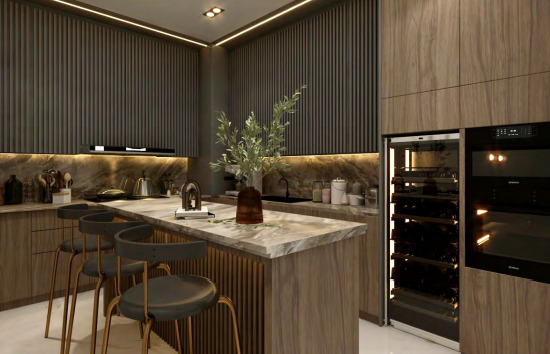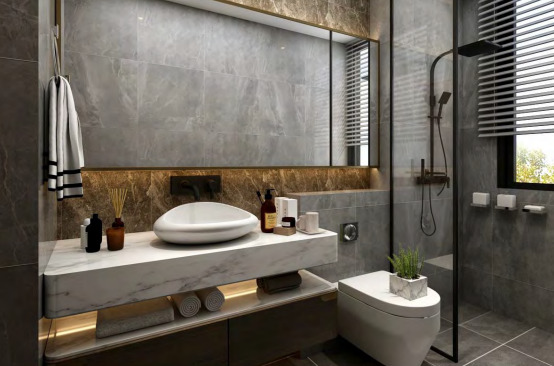 11 Brighthill Residences Unit Mixed
11 Brighthill Residences Specification
A true statement of distinction – Timeless but trendsetting design, the interior furnishings can be customised to suit your lifestyle. Working with designer brands such as Bosch, Hans Grohe and Schindler, each development is equipped with only the most exquisite and exceptional products. From quality fittings to intuitive designs, our finishings flow seamlessly throughout the house to create the ultimate expression of luxury, perfectly balanced between functionality and glamour.
11 BrightHill Residences Developer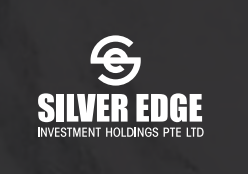 Silver Edge is incorporated in 2017 to hold common interests of a group of individuals for investment purposes with its principal activity to be property development (including PEIT management and direct property fund management).
Silver Edge provides solutions for sustainable urbanization, urban development, connectivity, equity asset management and medical clinics.
As a multi-faceted property company, Silver Edge provides innovative real estate solutions with its sterling portfolio of residential developments and investment-grade commercial properties.
Silver Edge is geographically diversified in Asia, with Singapore as its key market, while it seeks aggressive growth in property portfolio expansion.
Property Id : 15017
Price:
From
$ 6,628,000
SGD
Property Size: 4,809.00 ft2
Rooms: 5
Bedrooms: 5
Bathrooms: 7
Property Type: Landed
Developer: Silver Edge (Brighthill Development Pte Ltd)
Tenure: Freehold
Site area: Approx. 16,468 Sqft
Completion: Est. Q4 2022
Number of floors: Basement, Level1, Level 2 and Attics
Number of units: 6 Units
Unix Mixed: 5 Bedrooms
Parking Lots: 2 carpark lots per house @ basement for House 11, 11A, 11D and 11E (Up to 4 cars for House 11B and 11C)
Buyer's eligibility: Singaporean
Similar Listings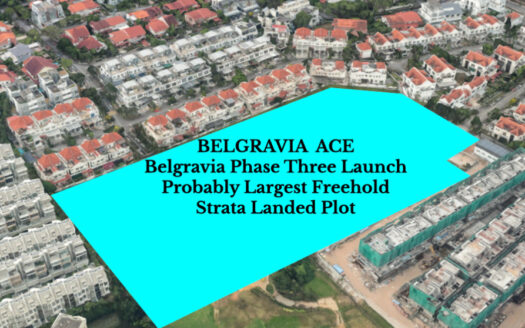 Everything you need to know about Belgravia Ace is right here. Includes specifications, fl
[more]
Everything you need to know about Belgravia Ace is right here. Includes specifications, floor plans, site map, unit
[more]
Everything you need to know about Pollen Collection is right here. Includes specifications
[more]
Everything you need to know about Pollen Collection is right here. Includes specifications, floor plans, site map,
[more]