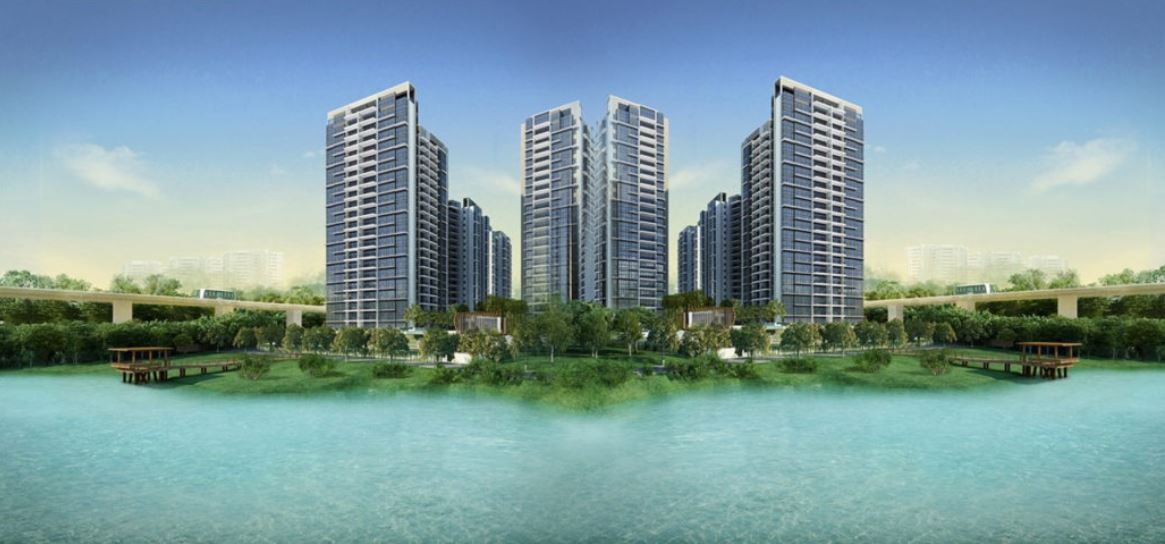 About Rivercove Residences

Rivercove Residences is the only Executive Condominium confirmed to be launched in 2018.
Built right by the waterfront on a plot of land 678,600 sqft, she is set to offer an estimated
635 residential units. Ranging from the ever so affordable 2 bedrooms units to the spacious 5 bedrooms units.
You can expect to find a unit which matches here your housing needs. Developed by the prestigious and well established
Hoi Hup Realty, the launch of Rivercove Residences is expected to garner a massive turnout. The most recent
EC launch by Hoi Hup Realty – Hundred Palms Residences took the market by storm by being fully sold within the first day.
Industry experts are expecting high competition for the limited units available.
Why 
Rivercove Residences 
?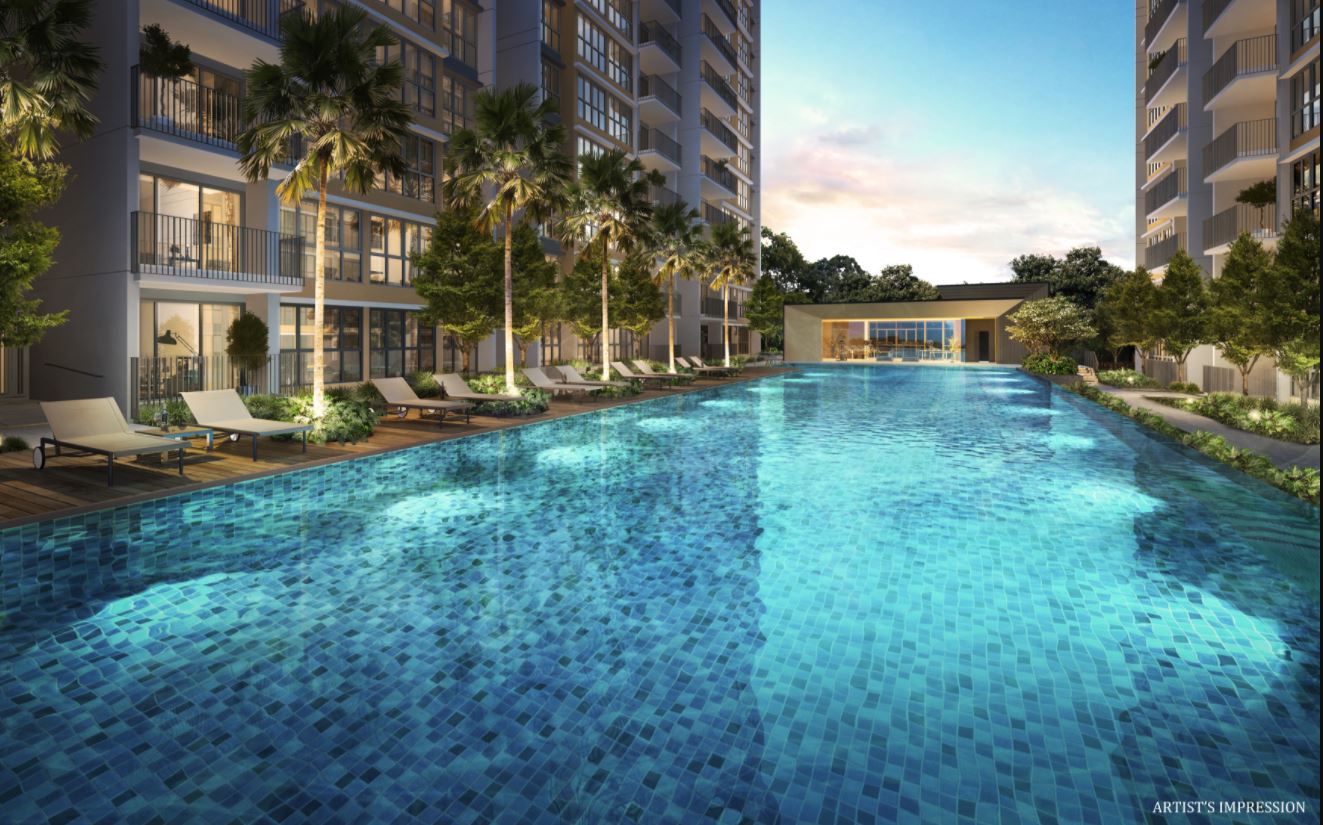 Riverfront living next to the tranquil and scenic Sungei Punggol/Punggol Reservoir
Direct access to the park connector via the residents' side gate
5 Sensational Zones – Nature Zone, Fitness Zone, Relaxation Zone, Active Zone and Family Zone
Ample Bicycle parking lots and bicycle washing bay
Unique layout with kitchen connected to balconies (promotes a different lifestyle)
Dry and wet kitchen concept for selected 4 and 5-bedroom unit type
Rivercove Residences Location
Rivercove Residences is conveniently located beside Tongkang LRT which is part of the Sengkang LRT system. It allows residents to reach the Sengkang MRT Station which is part of the major North East Line (NEL). Sengkang is one of the estates where City Direct Bus service is available. Taking a direct bus can allow one to travel to and fro the Central Business District (CBD) with ease. Making the daily commute for work much more comfortable. For drivers, the nearby Tampines Expressway (TPE) allows for quicker travel across the region. As it connects with other major highways such as the Central Expressway (CTE), Bukit Timah Expressway (BKE) and etc.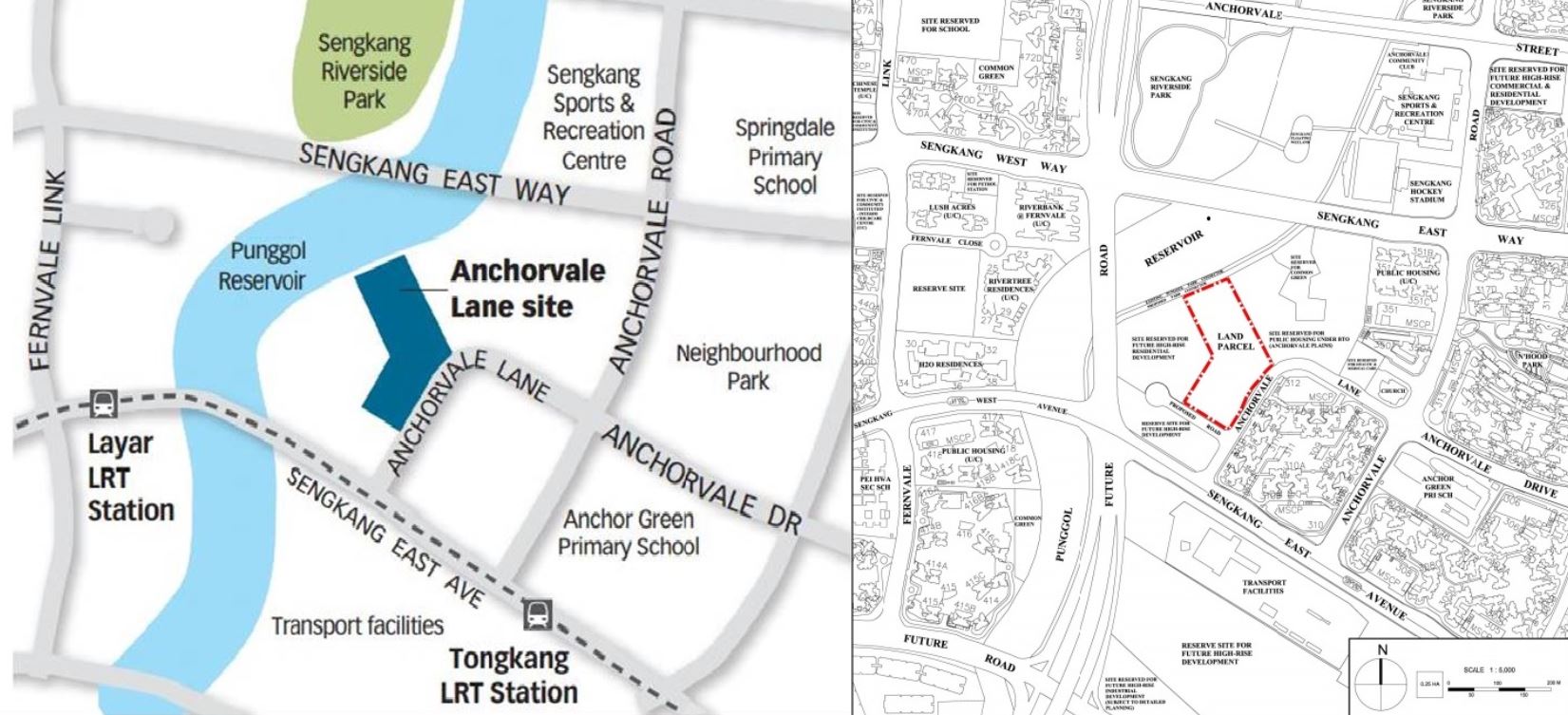 Amenities of Rivercove Residences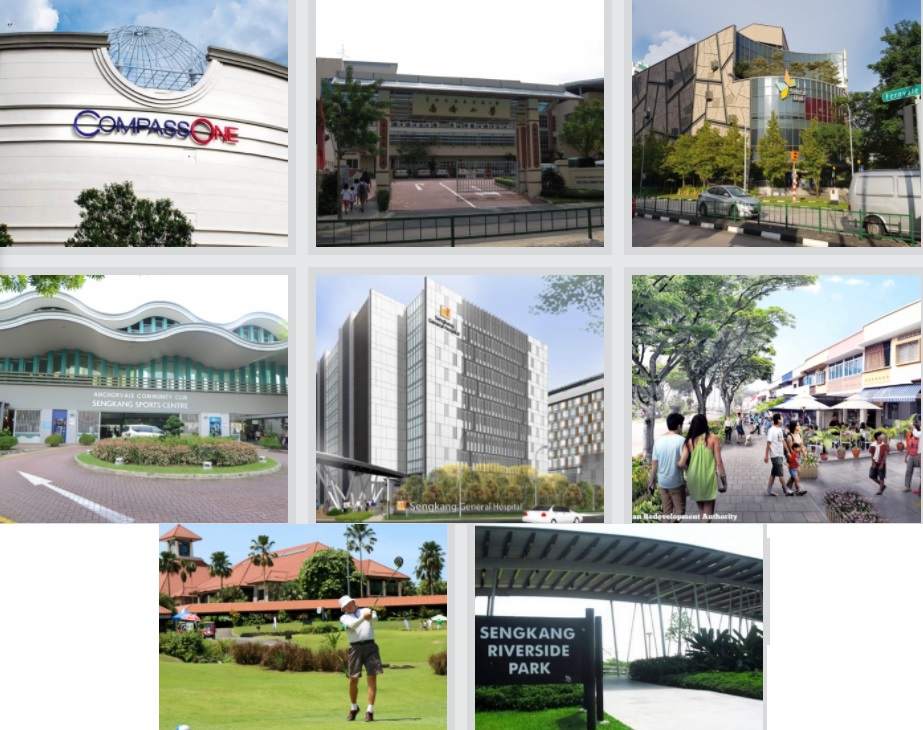 Availability of Amenities
Another popular spot for the people living in Sengkang is Tebing Lane. This location is a mecca for nature lovers and it is located along side Punggol Promenade Riverside Walk. There is a Prawning Pool, Billiard Hall, Futsal Court and a huge range of dining options. You can choose to dine at the Seafood Restaurant, indulge in some fast food food or grab a pint of beer at the pubs there. In addition, the Punggol East Container Park boasts a line of unique and modern stalls which sells tantalizing food. The best part is the the alfresco dining experience as you can enjoy your food while facing Lorong Halus Wetland. Another famous strip for dining is Jalan Kayu. This strip is home shophouses popular for night owls to get their supper fix. The area is more serene as it is nestled in a landed property enclave.
Availability of Recreational Facilities
For a enjoyable day out with the family, one can visit Sengkang Riverside Park to get away from the hustle and bustle of the city life. Cycling to Coney Island could be a good form of exercise while enjoying a spectacular view of coastline. The Sengkang Sports & Recreation Centre is a place where one can play various kinds of sports like basketball to badminton and even volleyball.
Availability of Several Academic Institutions
Rivercove Residences is nestled within the vicinity of multiple facilities and places of recreation. Not to forget, there are plenty of reputable schools in the near proximity as well. Household with families need not worry on the availability of schools nearby as there are a number of reputable schools in the area like Nan Chia Primary/High School. Montfort Junior/Secondary School, CHIJ St. Joseph's Convent and many more.
Close to the Regional Centre of Singapore
In the future, the Cross Island Line (CRL) and North South Expressway (NSE) will bring about more flexibility in traveling. The CRL will be an alternative to the East West Line (EW) as it will commute from one end of the island to the other while intersecting many major train lines as well. This is line with the government's plan to decentralise the Central Business District. Allowing travel to the other business hubs in the country to be easily accessible regardless of the where one is staying.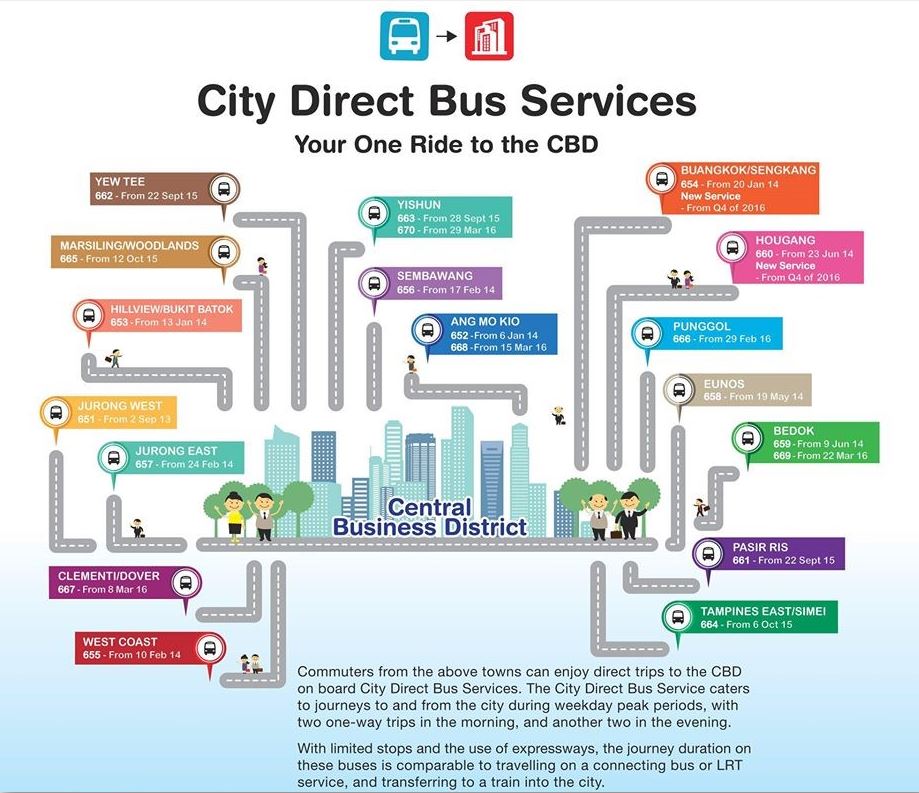 Rivercove Residences Smart System

SMART home features with Wireless SMART home system
a) 1 no. of SMART home centre lite
b) 1 no. IP camera
c) 1 no. Lighting control and 1 no. Air-con control (to be installed in Living. Dining or any
other location specified by the developer)
d) 1 no. Zwave module for digital lockset control for all units
e) 1 no. Digital Lockset for main entrance
The above features can be controlled remotely via an app. provided the Home owner has
subscribed to their own internet services.
Rivercove Residences Site Plan/Facilities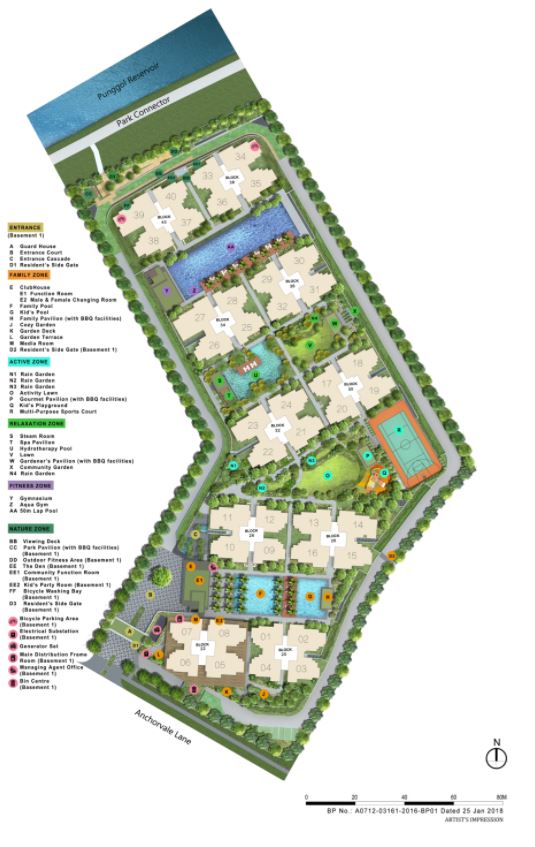 Rivercove Residences Unit Mix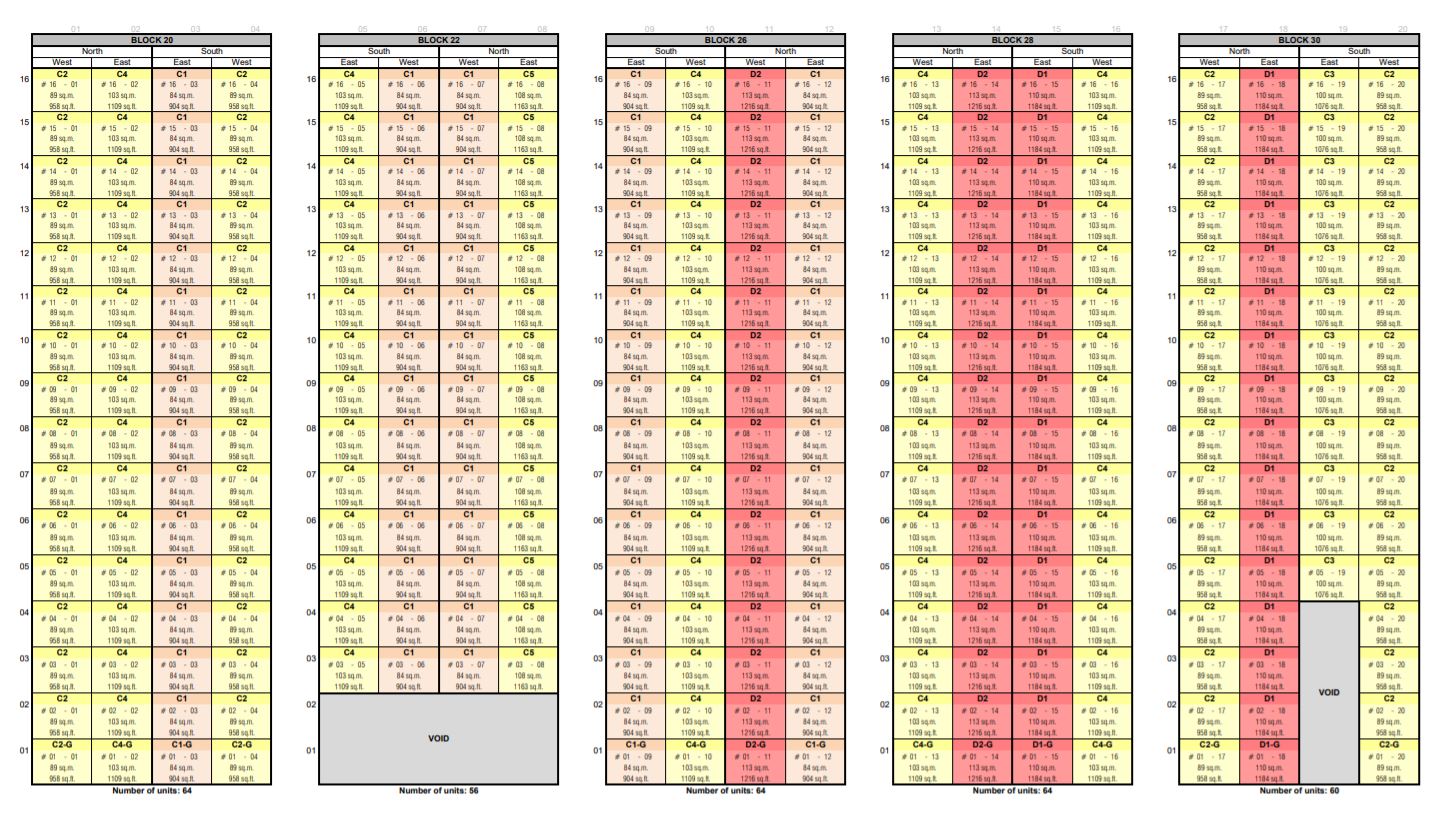 Rivercove Residences Developer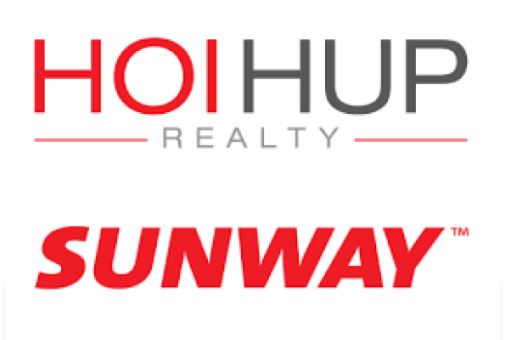 Sunway Development and Hoi Hup have collectively been in the development business for decades and know a great opportunity when they see one. It's the reason why they decided to combine their resources to place the highest bid at tender for Rivercove Residences EC.
Hoi Hup has been committed to innovative and functional design since 1983. Over the years, they've received numerous awards for their work, receiving the Best Buildable Design award in 2007, and created successful sell-out residential properties such as The Ford @ Holland.
Since 1976, Sunway Development has shared the same values as Hoi Hup, but with an additionally strong commitment to sustainability, giving back to the community however they can. While they specialize in developing sprawling townships like Sunway City, they've brought their expertise to a good deal of individual residential developments such as Kiara Hills, Sunway Palazzio, and Sunway Vivaldi.
Rivercove Residences isn't the first joint venture these developers have cooperated on. In the past, they've come together to develop Lake Vista @ Yuan Ching, City View @ Boon Keng, and The Peak @ Toa Payoh. With the development of The Peak, an apartment with 1,200 units, Sunway and Hoi Hup have proven that they're able to tackle and succeed at even the most ambitious tasks. Their strong partnership is good news for Rivercove Residences's development. While the exact Rivercove Residences EC floor plan won't be known until launch, it might be similar to the floor plans of these earlier joint projects.
Get
VIP Preview Discount

Now by Registering with Developer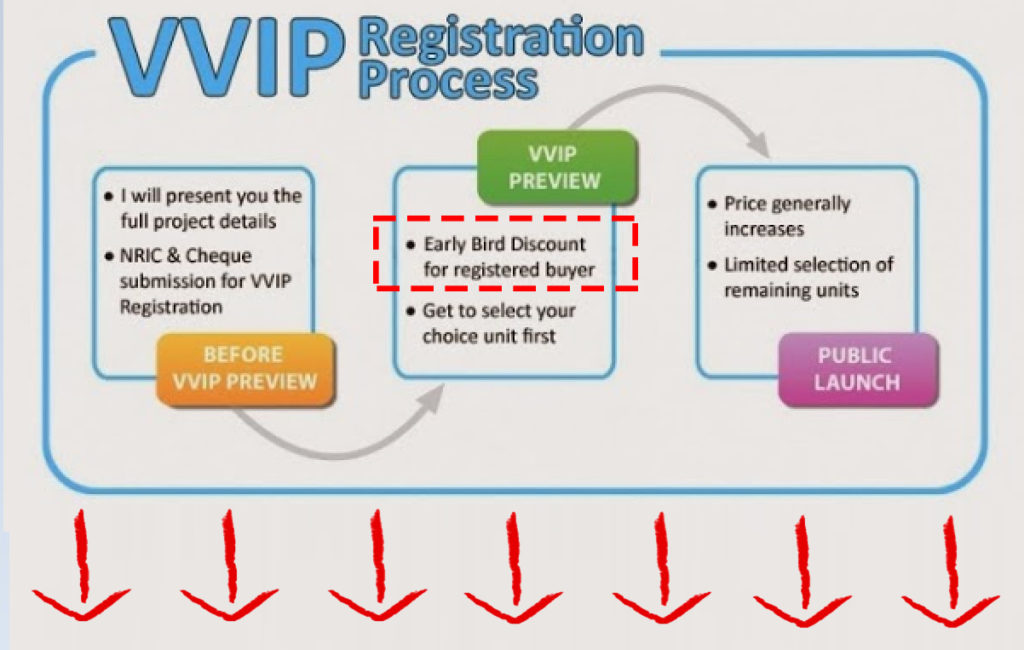 Property Id : 11166
Price:
From
$ 700,000
SGD
Bedrooms: 5
Property Type: Executive Condominium
Developer: Hoi Hup Sunway Sengkang Pte Ltd
Tenure: 99 years from 5 September 2016
Site Area: 21,014.60 sqm
Completion: 4 September 2020
Number Of Floors: 10 BLOCKS OF 16-STOREY
Number Of Units: 628 Units
Unix Mixed: 1br, 2br, 3br, 4br, & 5br
Parking Lots: Basement Carpark - 628 lots with 5 Handicapped lots
Bicycle Lots: 106
Buyer's Eligibility: Singaporean, PR
Facilities As Listed Above
Floor Plan Type C1-G ; Type C1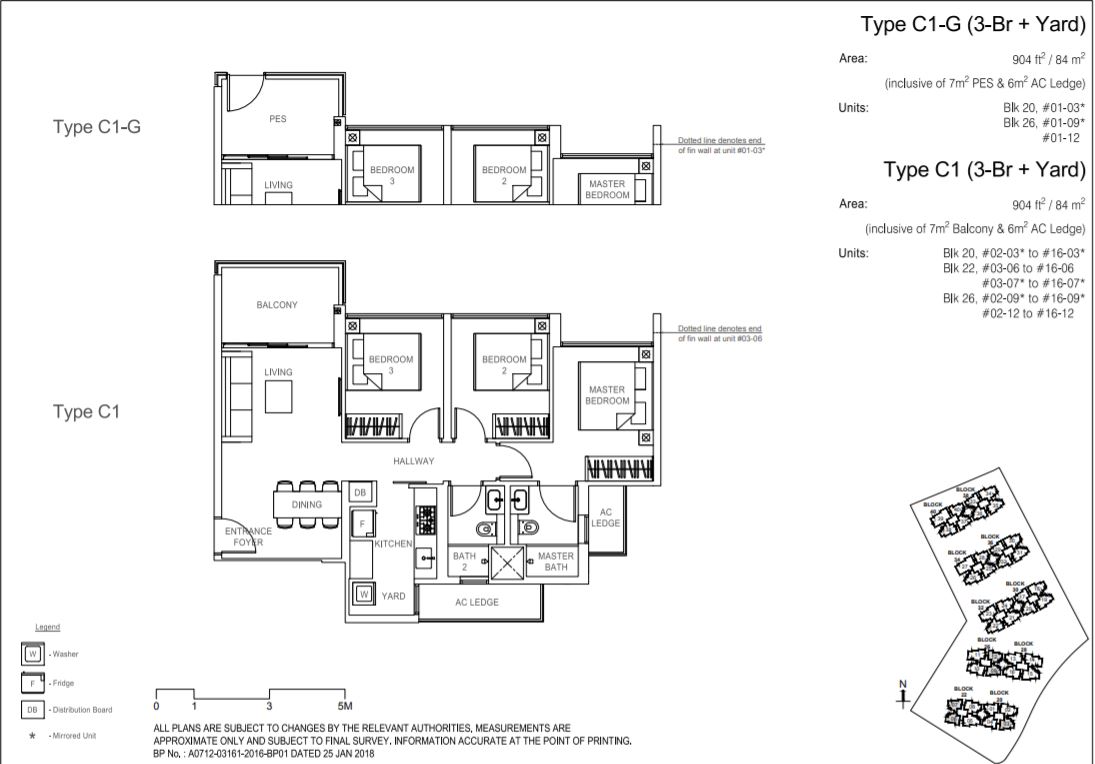 Floor Plan Type C2-G ; Type C2
Floor Plan Type C3-G ; Type C3
Floor Plan Type C4-G ; Type C4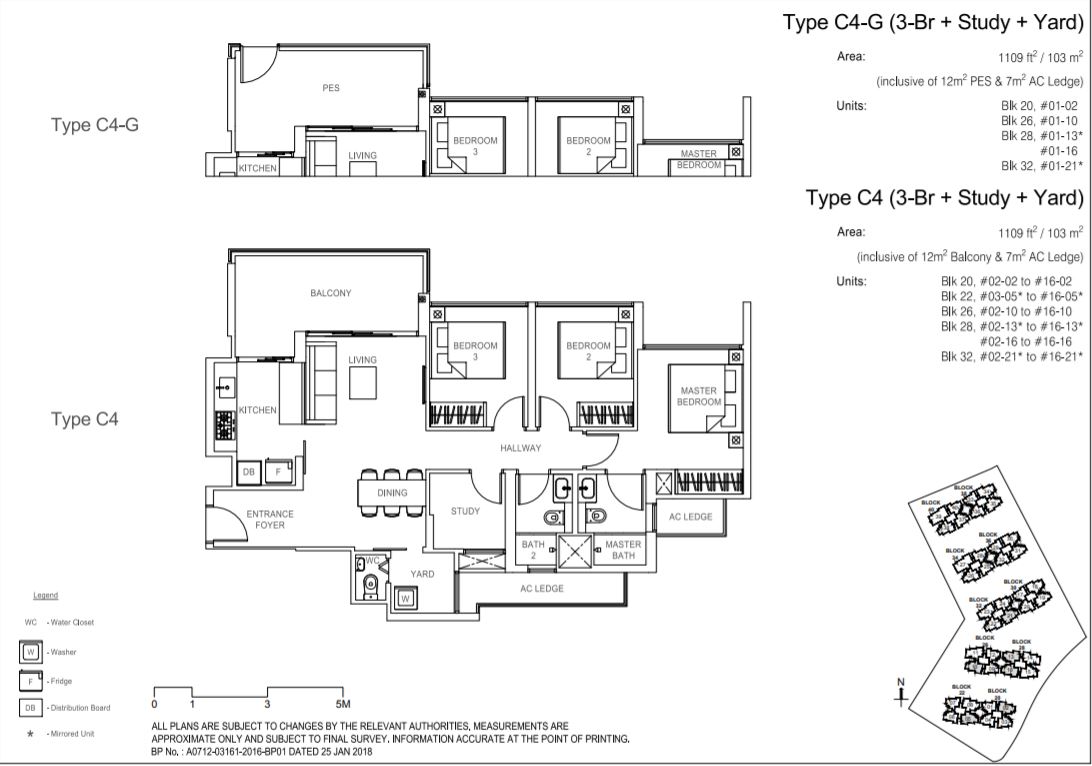 Floor Plan Type C5-G ; Type C5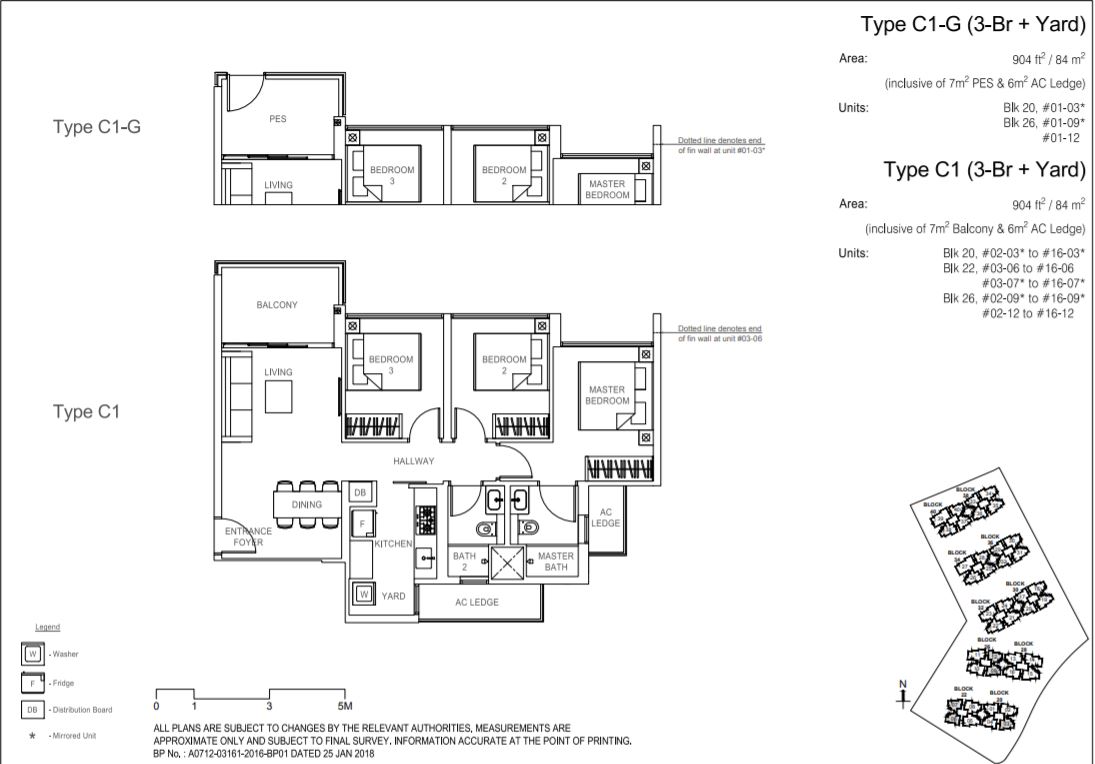 Floor Plan Type C1-G ; Type C1
Floor Plan Type C2-G ; Type C2
Floor Plan Type C3-G ; Type C3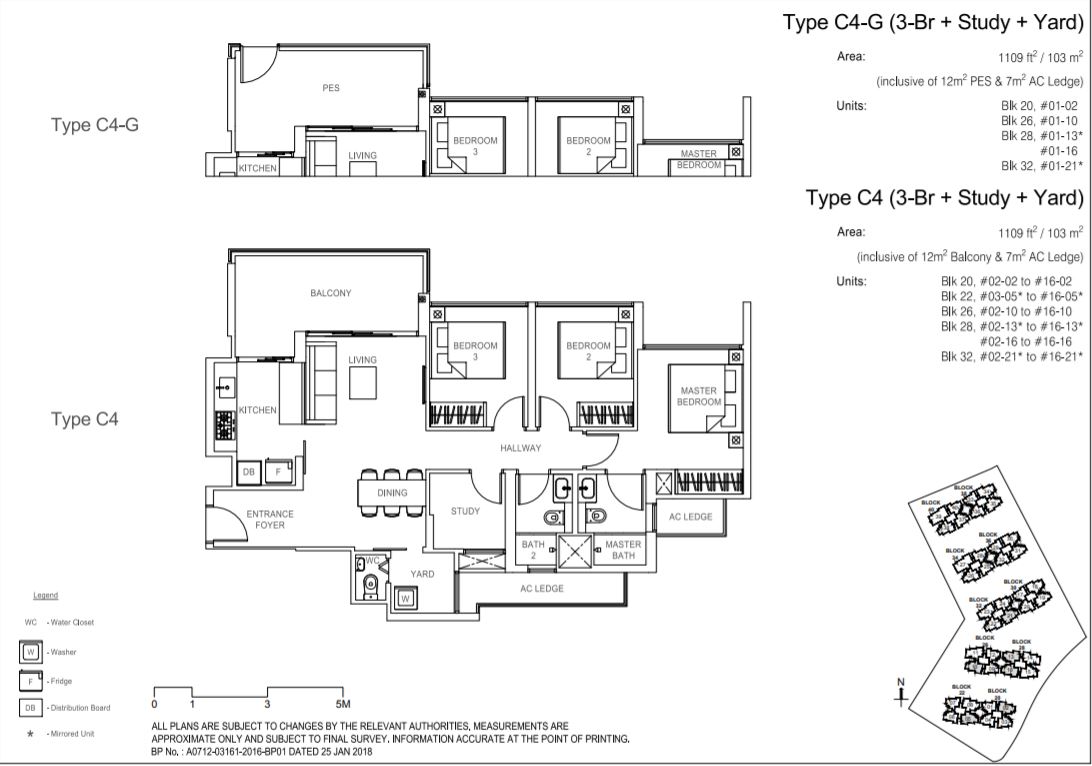 Floor Plan Type C4-G ; Type C4
Floor Plan Type C5-G ; Type C5
My details
Associate Marketing Director (R050368E)
lightslash2001@hotmail.com
Contact Me
Schedule a showing?
Similar Listings
Jadescape is a 99-year leasehold project located along Shunfu Road. It will be developed by Qingjian Realty and the
[more]
Jadescape is a 99-year leasehold project located along Shunfu Road. It will be developed by Qingjian Realty and the
[more]
Fully furnished & Fully managed by EPIC Hotel Group with Exit Strategy - Developer 120% Buy Back Option in Year 4 l
[more]
Fully furnished & Fully managed by EPIC Hotel Group with Exit Strategy - Developer 120% Buy Back Option in Year 4 l
[more]
Life Asoke Hype – New Bangkok Condo in New CBD, Rama 9. Low Cash Outlay to Own an Unit here in THE NEW ERA of Bangk
[more]
Life Asoke Hype – New Bangkok Condo in New CBD, Rama 9. Low Cash Outlay to Own an Unit here in THE NEW ERA of Bangk
[more]