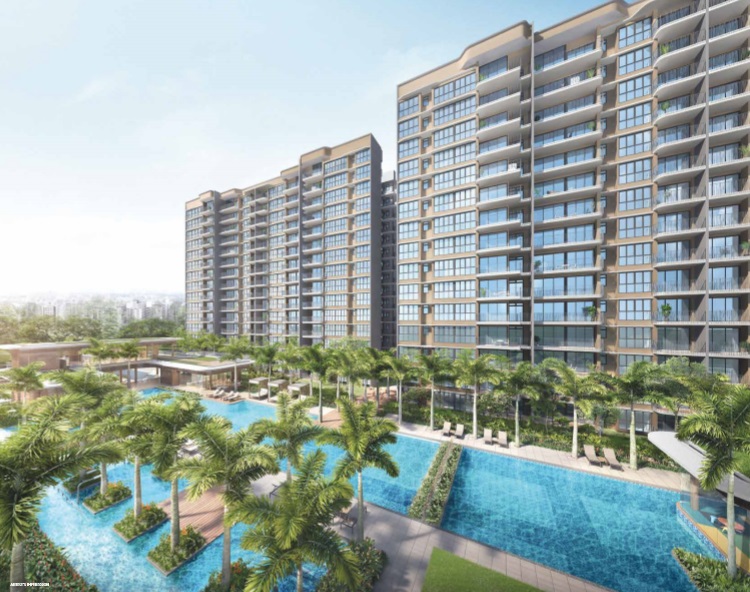 About Hundred Palms Residences

Step into a resort home lined with at least 100 ornamental royal palms of soaring grandeur, water cascades and green roofs. Elevated on an environmental deck and basement carpark are 531 units of 3, 4, 5-bedroom spread across 9 stunning blocks. Exclusivity is uncompromised with no more than 4 units on each floor, allowing an exceptional distance to set each home apart. Every home is angled towards the North-South, allowing more than half of all units in the luxurious development to awake to a mesmerising view of the pool. Higher South-facing units will absolutely love the unblocked views of the city.
Why Invest/Buy Hundred Palms Residences?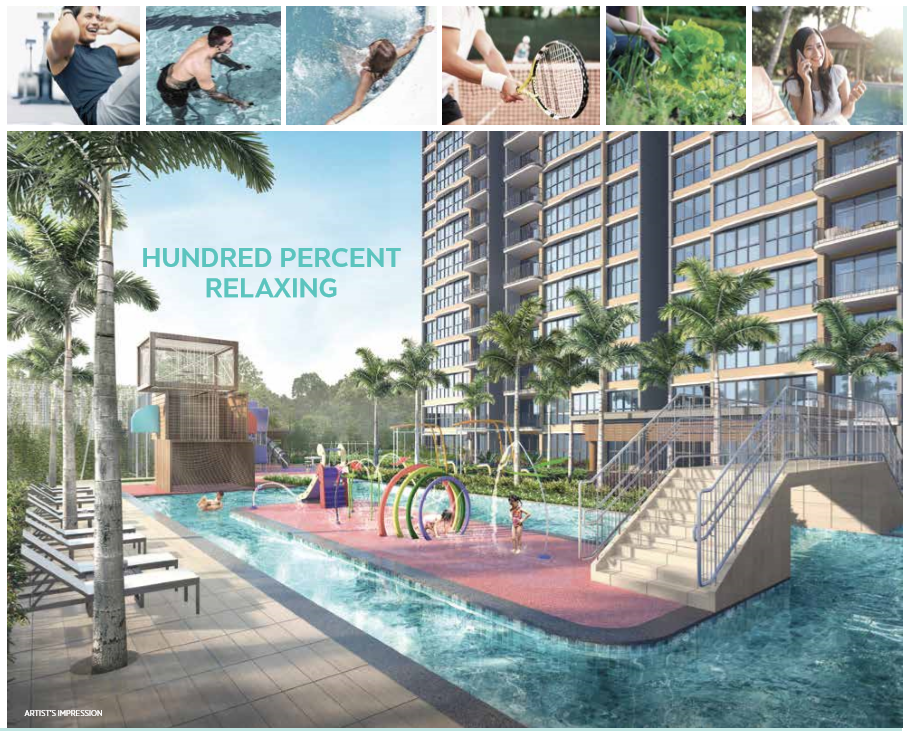 High pent up demand of executive condominium (EC) as most EC are situated at the upper Northern part of Singapore
A One-stop community club with hawker centre, a health-care facility and an arts centre, located at Hougang Avenue 9
An Estate-Upgrading Programme with new pedestrain footbridge across Sungei Punggol at the Gerald-Mugliston Estate
Plenty of retail amenities at Kovan, Hougang Central, Hougang Avenue 7, Buangkok Drive and Jalan Pelikal
New neighbourhood parks within Kovan Estate
Plenty of job opportunities at the future Lorong Halus Industrial Park
An expanded Punggol Park
An extended park connector at Hougang Avenue 3 to link up with the Pelton Canal park connector, providing easier access to Kallang Riverside.
New interim sports facilities at the Jalan Kayu Sports Hub at Buangkok Crescent
Enhancements to the canal at Hougang Avenue 10 through new landscaping with outlook decks, shelters and seating.
Location of Hundred Palm Residences

The new Hundred Palms Residences EC sits on a large residential area of 198, 302 square feet with a gross plot ratio of 2.8. Located in a sub-urban matured housing estate in the north-eastern region of Singapore, this upcoming EC is close to areas like Serangoon, Seletar and Ang Mo Kio. Being within and surrounded by several mature estates in a highly-sought after location, this EC is definitely a rare gem compared to the location of the other ECs available in the current market.  The development is also close to 3 different MRT stations, Hougang, Buangkok and Kovan MRT stations.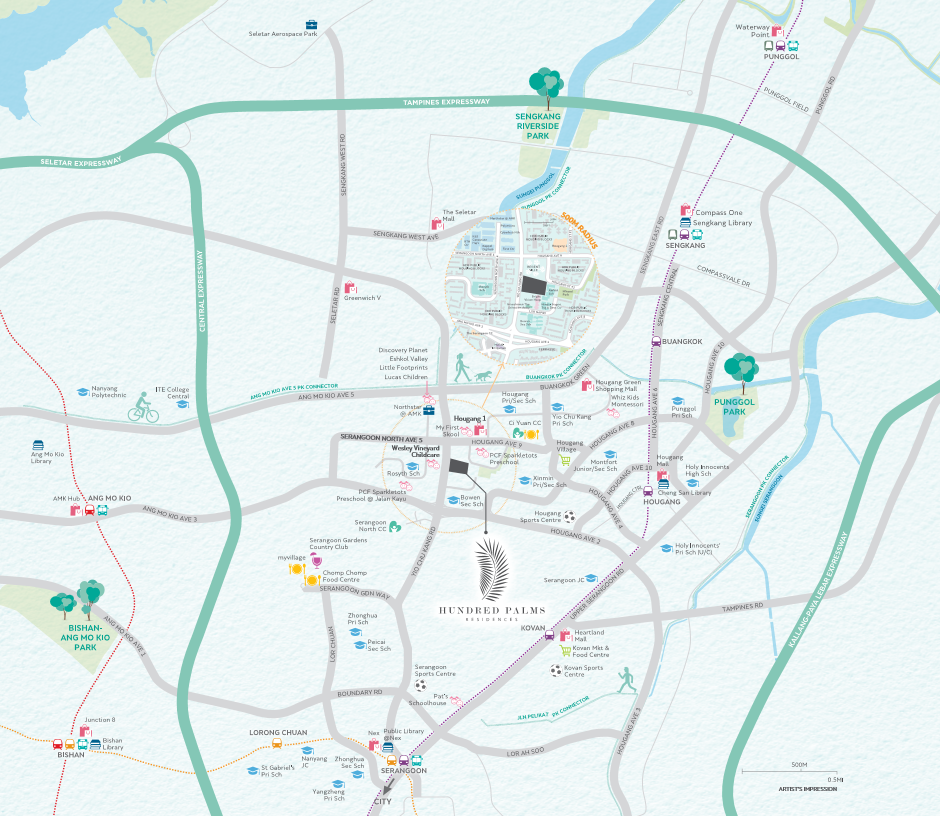 Amenities of Hundred Palm Residences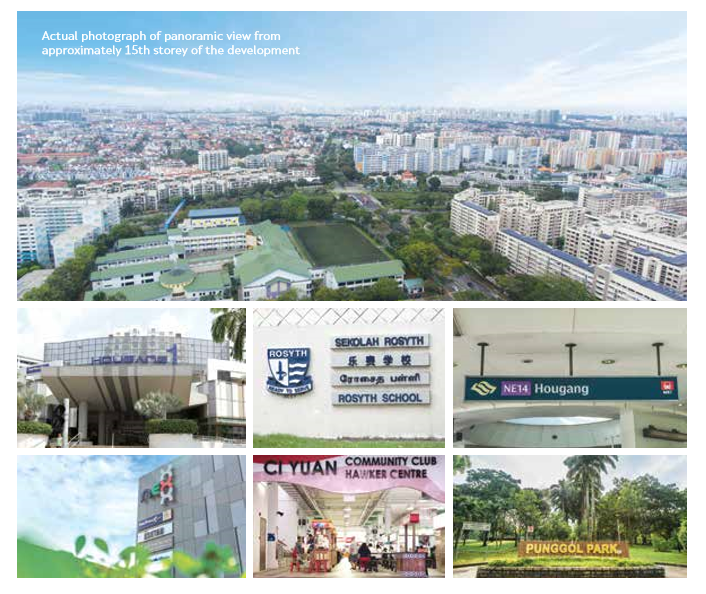 Availability of Amenities
Nearby shopping amenities will include the Hougang Green shopping mall, Kovan Heartland Mall and mega shopping mall, NEX. A wide array of retails outlets, supermarkets and dining options can be found within these malls.
Availability of Recreational Facilities
For recreational purposes, the Yio Chu Kang Stadium, Hougang Stadium and Kovan Sports Center where several sports activities take place all the time are just around the corner.  Sports loving people who love outdoor activities will enjoy the availability of multiple recreational spots where they can hangout to unwind in the evenings after work.
Availability of Several Academic Institutions
For education, residents of this community do not need to step outside the area. There are enough institutions to cater for all levels of education – From preschool level to tertiary level. There are several preschools and primary schools such as Rosyth Primary, Hougang Primary and Xinmin Primary School within and around the community. Secondary school such as Bowen Secondary School and well equipped Junior Colleges such as Serangoon Junior College and Nanyang Junior College are also just a short distance away. For tertiary level, Nanyang Polytechnic is within close proximity as well. Nearby international Schools include Lycee Francais De Singapour, Hillside World Academy and DPS International School.
Close to the Regional Centre of Singapore
The Seletar Regional Centre which is just a short drive away is one of the four Regional Centres in Singapore.  Business hubs such Seletar Park Aerospace and the developing Punggol Creative Cluster and learning Corridor can also be found within the Seletar Regional Centre. Being one of the growth area in Singapore, this will provide plenty of job opportunities for residents staying in the new EC.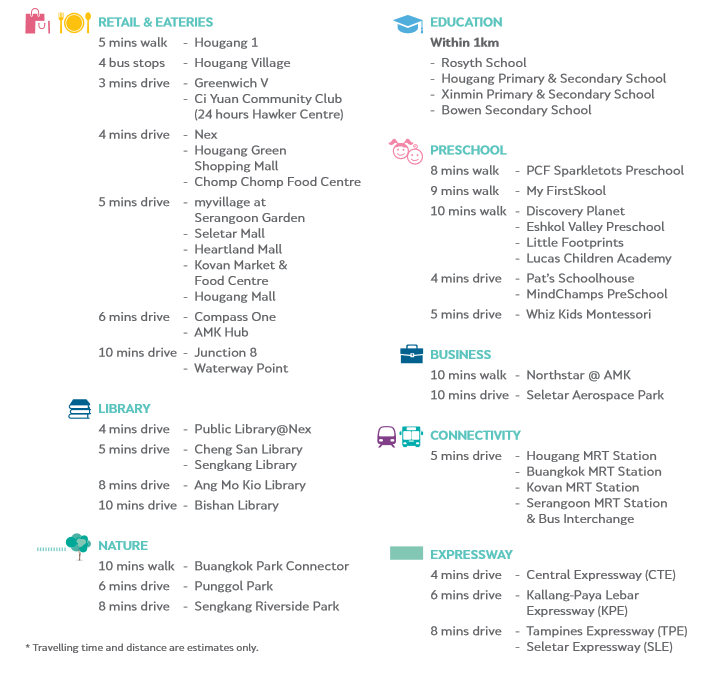 Hundred Palms Residences Smart System

Hundred Palms Residences is integrated with cutting-edge smart home technology that lets you manage your living spaces through an app on your mobile or tablet. With seamless convenience available at a touch of a button, living to the fullest can't get any easier.

Hundred Palms Residences Site Plan / Facilities

Hundred Palms Residences Unit Mix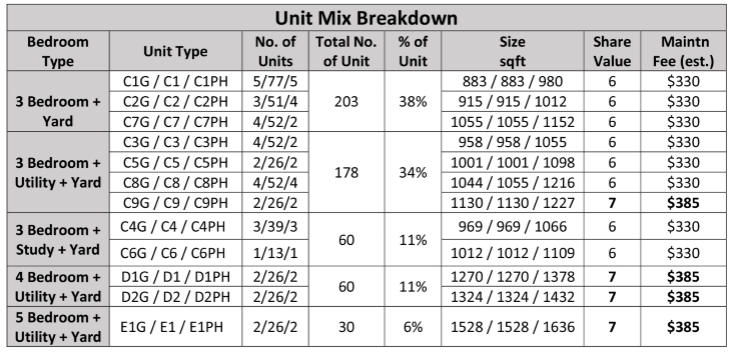 Hundred Palms Residences Developer


Hoi Hup Realty Pte Ltd is a premier niché property developer in Singapore. Hoi Hup is dedicated to creating living space of the highest quality, comfort, functionality and style. As a result, numerous accolades were achieved including BCA Quality Excellence Award 2017 Quality Champion GoldPLUS, BCI Asia Top 10 Developers 2017, BCA Quality Excellence Award 2016 Quality Champion GoldPLUS, BCI Asia Top 10 Developers 2013, BCA Construction Excellence Award 2013, BCI Asia Top 10 Developers 2012 and Singapore 100 and Fast Growing 50 in 2011.
Recently, they have clinched the BCA Construction Excellence Award 2017 for Kovan Regency, BCA Construction Award (Merit) 2017 for Sea Esta, BCA Construction Excellence Award 2016 for Lake Vista @ Yuan Ching, BCA Construction Award (Merit) 2016 for Vacanza @ East, BCA Green Mark Award 2015 GoldPLUS for Kovan Regency and BCA Green Mark Award 2014 Platinum for Royal Square At Novena. Our prominent past projects include The Foresta @ Mount Faber, Questa @ Dunman, Residences @ Killiney, Versilia on Haig, Waterford Residence, Suites @ Cairnhill, Charlton Villas, De Royale, ARC at Tampines, The Miltonia Residences, The Peak @ Toa Payoh and City View @ Boon Keng.
Current projects include Sophia Hills, Royal Square At Novena and The Whitley Residences.
Get
VIP Preview Discount

Now by Registering with Developer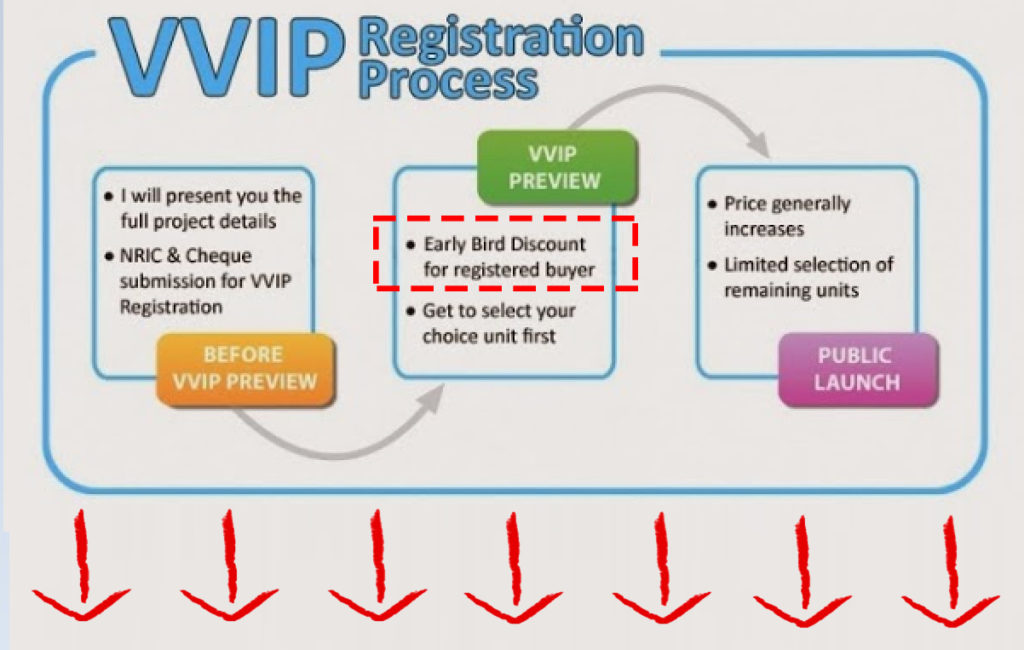 Address: Yio Chu Kang Road
Zip: 545672
Country: Singapore
Property Id : 9955
Price:
From
$ 715,000
SGD
Property Type: Executive Condominium
Developer: Hoi Hup
Tenure: 99 years from 30 May 2016
Site Area: 18422.9 sqm
Completion: 28 Feb 2020
Number Of Floors: 9 Block of 15 Storey
Number Of Units: 531
Unix Mixed: 3/4/5 Bedroom
Parking Lots: 531 lots + 5 Handicaps
Bicycle Lots: 89
E-Application Date: 4/7/2017
Buyer's Eligibility: Singaporean, PR
Facilities As Listed Above
Hundred Palm Residences 3 Bedroom C1 C2
Hundred Palm Residences 3 Bedroom C3 C4
Hundred Palm Residences 3 Bedroom C5 C6
Hundred Palm Residences 3 Bedroom C7 C8
Hundred Palm Residences 3 Bedroom C9 4Bedroom D1
Hundred Palm Residences 4 Bedroom D2 5Bedroom E1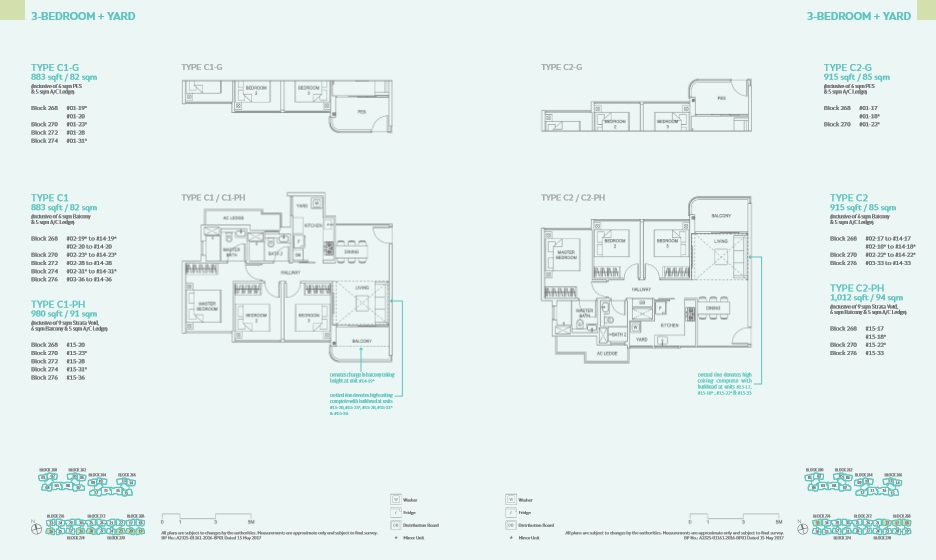 Hundred Palm Residences 3 Bedroom C1 C2
Hundred Palm Residences 3 Bedroom C1 C2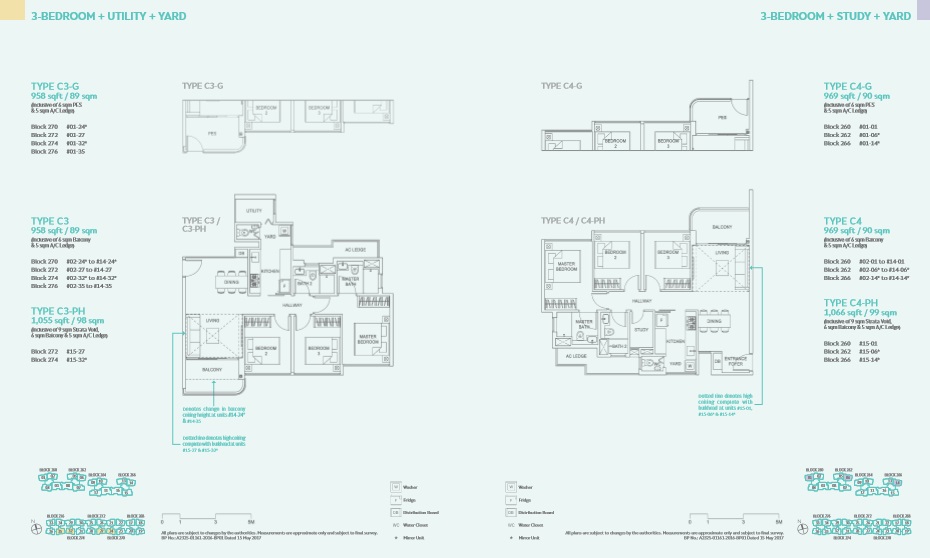 Hundred Palm Residences 3 Bedroom C3 C4
Hundred Palm Residences 3 Bedroom C3 C4
Hundred Palm Residences 3 Bedroom C5 C6
Hundred Palm Residences 3 Bedroom C5 C6
Hundred Palm Residences 3 Bedroom C7 C8
Hundred Palm Residences 3 Bedroom C7 C8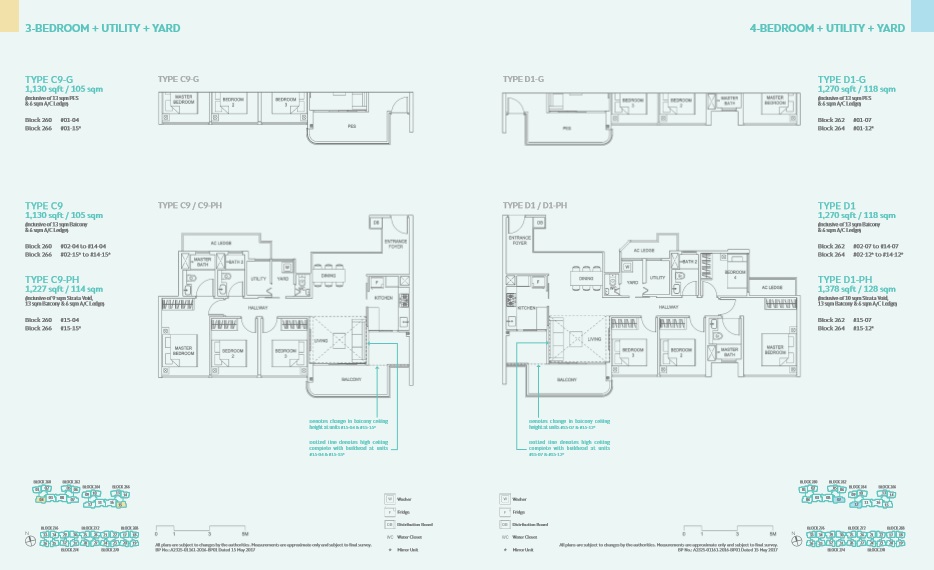 Hundred Palm Residences 3 Bedroom C9 4Bedroom D1
Hundred Palm Residences 3 Bedroom C9 4Bedroom D1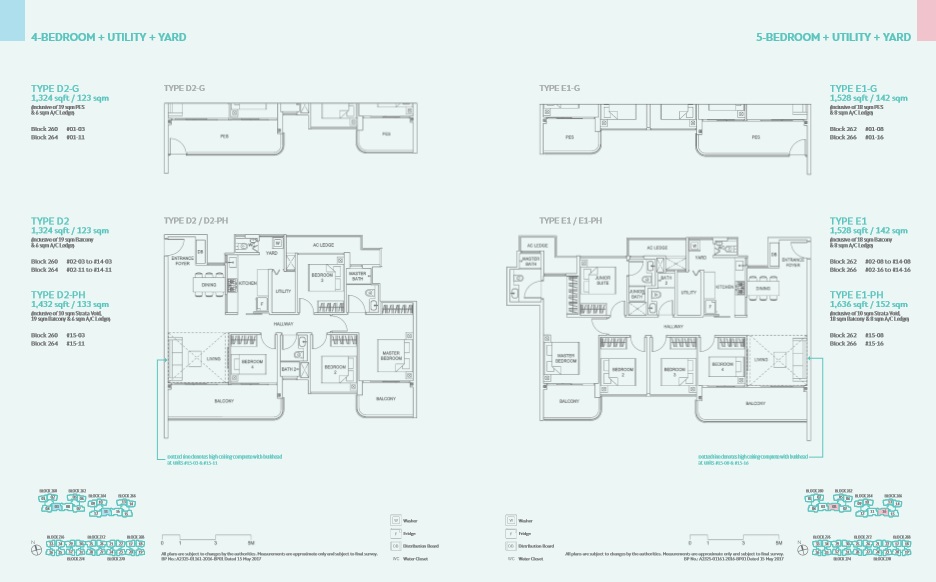 Hundred Palm Residences 4 Bedroom D2 5Bedroom E1
Hundred Palm Residences 4 Bedroom D2 5Bedroom E1
My details
Associate Marketing Director (R050368E)
lightslash2001@hotmail.com
Similar Listings
Rezi 35 is a freehold condominium located in Number 20, Lorong 35 Geylang, in popular city fringe District 14 near
[more]
Rezi 35 is a freehold condominium located in Number 20, Lorong 35 Geylang, in popular city fringe District 14 near
[more]
Lloyd Sixtyfive is a privilege that command the envy and respect you deserve with a mere whisper of the Orchard Roa
[more]
Lloyd Sixtyfive is a privilege that command the envy and respect you deserve with a mere whisper of the Orchard Roa
[more]
Ardmore Three, luxury development by Wheelock Properties, located minutes away from Orchard Road. Invest in Singapo
[more]
Ardmore Three, luxury development by Wheelock Properties, located minutes away from Orchard Road. Invest in Singapo
[more]